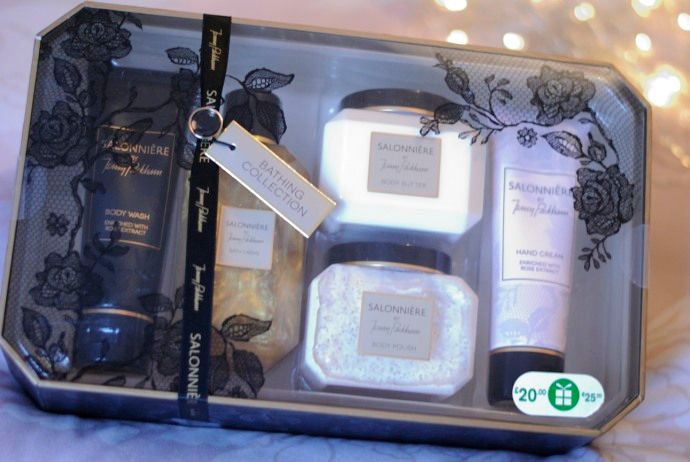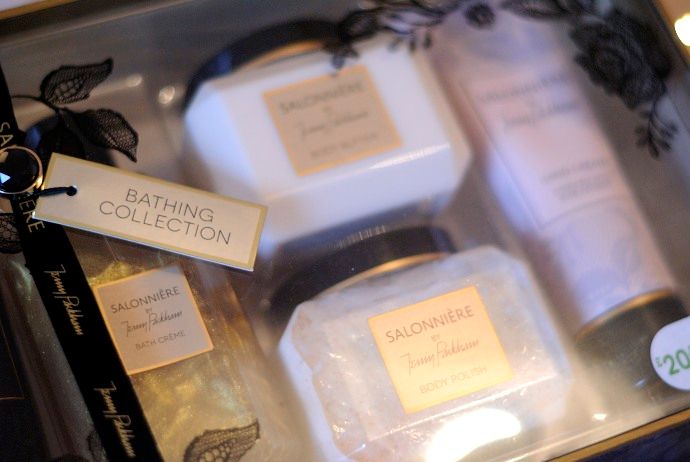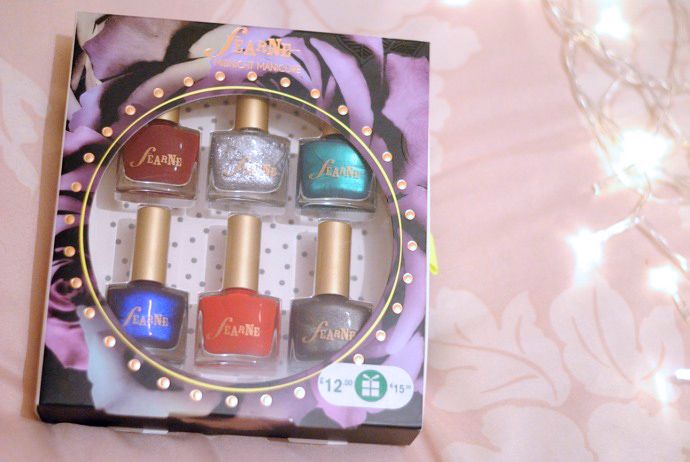 I went pretty mad in the January sales and bought quite a lot this year so I've split it into two posts: My Boots sale buys and my Fashion & Jewellery buys.
I shopped the Boots sale twice, once after Christmas when it was Half Price and then this week in the 70% off sale.
*
I had spotted the Ted Baker Great and The Gorgeous set before Christmas but thought it pretty pricey at £40. I bought it after Christmas for £20 with a Boots voucher I got as a gift and was so excited to find it in my local store after it was sold out online. Its so pretty to look at, I'm so swayed by packaging. Inside are two lovely lip crayons one dark purple and one pinky, two pots of highlighter similar to highbeam/moonbeam which are lovely consistency and a gorgeous cream shadow in a pinky/beige colour. The gold compact with bronzer inside and mirror is stunning and the highlight of the set. The bronzer inside is beautifully presented and the compact itself is really pretty. Also inside are some fake lashes which are a nice natural looking set and a black liquid liner which looks good too. The brushes included are your usual makeup set brushes and ones I will probably keep at work as emergency/spare ones.
I'm not too sure about the nail polishes as the gold glitter is quite a yellowy colour and the pink is a bit underwhelming and the pot of glitter is just loose glitter and not really my cup of tea. The set overall is really pretty and I'm happy to have got it for the compact and the lip crayons.
*
I also bought in the half price sale this stunning Jenny Packham set. It was down to £10 and even though I got lots of smellies for Christmas I just had to buy this as I adore Jenny Packham and was wowed by the stunning packaging and the unique shape of the pots. Inside is body wash, body polish, body butter, bath cream and hand cream. I will most likely keep the empty pots as they are so cute and store bits in them.
*
I then popped in this week to nosey at the 70% off sale and found there wasn't much left but I did pick up two sets of Fearne nail polishes. I do own a huge amount of nail polishes but these were too big a bargain to pass up at £3.60 a set!!
I especially love the pale blue and gold in the second set.
*
I also bought the Seventeen Eye Crayon set for £3 which has three double ended crayons designed to create smoky eye looks which are detailed on the box. I love this set and a fab bargain too.
My Fashion and Jewellery sale buys will be coming on the blog soon.
What have you bought in the sales?? Leave me links to your January sales posts below.