Topshop flats £7
Henry Holland Playsuit £28*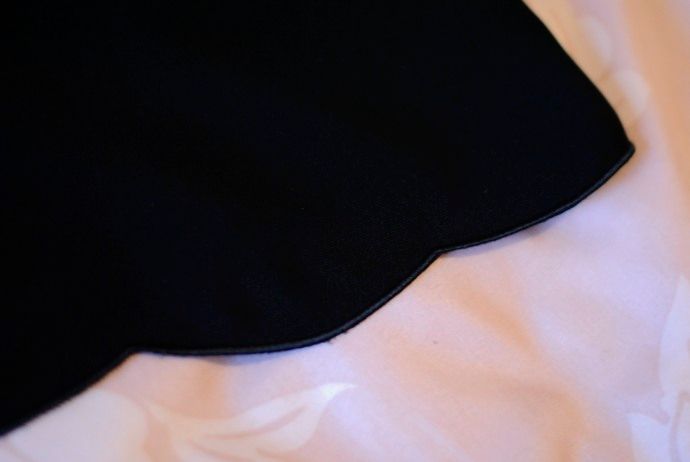 Matalan shorts £7
Matalan Shirt £3
Matalan Hat £4
New Look Blouse £15.99
New Look cuff £2
Bracelets £4 Rings £4.50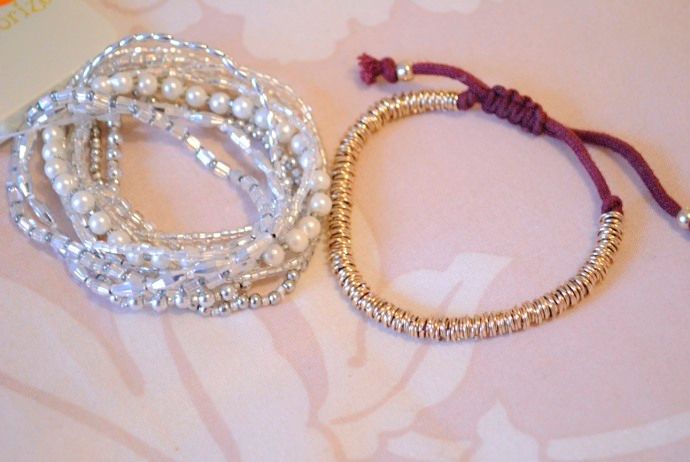 Silver Bracelets £3 Gold bracelet £2.50
F21 Necklace £7.90
Wrapping paper M&S and Paperchase £1 roll
So here's my second post of January Fashion buys. I also did my Boots Sale haul post too.
Not all of these items were reduced but I bought all of them in the last couple of weeks.
*
One of the first things I bought were this gorgeous Topshop pumps after seeing them on Rosie Glow's instagram. I wanted something metallic for my spring wardrobe and I'm not a huge heel wearer so these cut out flats are perfect for me and I got them for £7 online.
*
I bought this cute Henry Holland playsuit from Debenhams with a voucher from the lovely ladies at Debenhams pr so thank you to them! It has a black and white print, gold buttons and skinny belt and I wore it on New Years eve with wedge boots and tights and it looked fab. I also bought a beautiful Jenny Packham necklace with my voucher too which I wore on Christmas eve – see it in my What I'm Wearing Christmas Eve post here She truly is my favourite Designer at Debenhams and I hope to buy one of her dresses one day. I also bought smellies from her range this year too!!!
*
I purchased a few bits in the Matalan sale online on Boxing day. These black shorts have a lovely scallop edge and are lightweight so I hope to continue to wear them into Spring too with a jumper just now wishlist its cold and with a slogan tee once it starts to warm up.
The sheer shirt was a purchase for work to wear over jeans or dresses and at £3 I had to buy, plus I didn't really buy much tartan in 2013.
Finally I bought this pretty floppy hat for £4 which was in an effort to be more brave and wear hats. Its a gorgeous rich colour and I wore it as part of my Debenhams style up challenge
See my One Scarf Six Ways post
*
From New Look I bought this polka dot shirt which I spotted at full price instore when I was browsing the sale. They didn't have the size I wanted as I wanted a 14 so it would be nice and loose. I bought it online along with this cute cuff for £2 in the sale which is really sweet. The shirt is lovely, its really lightweight with a slight sheen but its not sheer so doesn't need anything under it. New Look has this in black two and both come with two sizes of spots! Mine is the large spots.
*
I bought quite a few bits in the Accessorise sale as its one of my favourite sales. I love to pick up their sets of bracelets when they are reduced as I love layering them up and this is a cheap way to add to my stacks. I bought a set of little rings too which are really sweet especially the heart band. I also bought a large set of mixed white and silver skinny bracelets and a cute rose gold metal cord bracelet. In total I spent £14 which is really good for this many bits I think.
*
I also adore Forever 21 jewellery. I had bought a leather biker gilet in the sale as well as this, but when it arrived it had a huge studded design on the back and I didn't fancy looking like a T-Bird so I returned it. I did keep this turquoise collar style necklace which was full price but is sooooo lovely.
*
Lastly, and technically not fashion or jewellery I bought several rolls of wrapping paper in the sale including the lovely striped paper from Paperchase down to £1.10 in the sale. I wrapped my pressies in plain brown paper this year with coloured raffia but really wanted to do a mismatch of striped and brown – next year I will!!
Have you gone mad in the January sales??
Don't forget to enter my big ghd giveaway to win a ghd AirDryer worth £99 – its an amazing piece of kit and one lucky reader will be the new owner!!
http://www.bangonstyleblog.com/2014/01/giveaway-ghd-air-proffessional-dryer.html