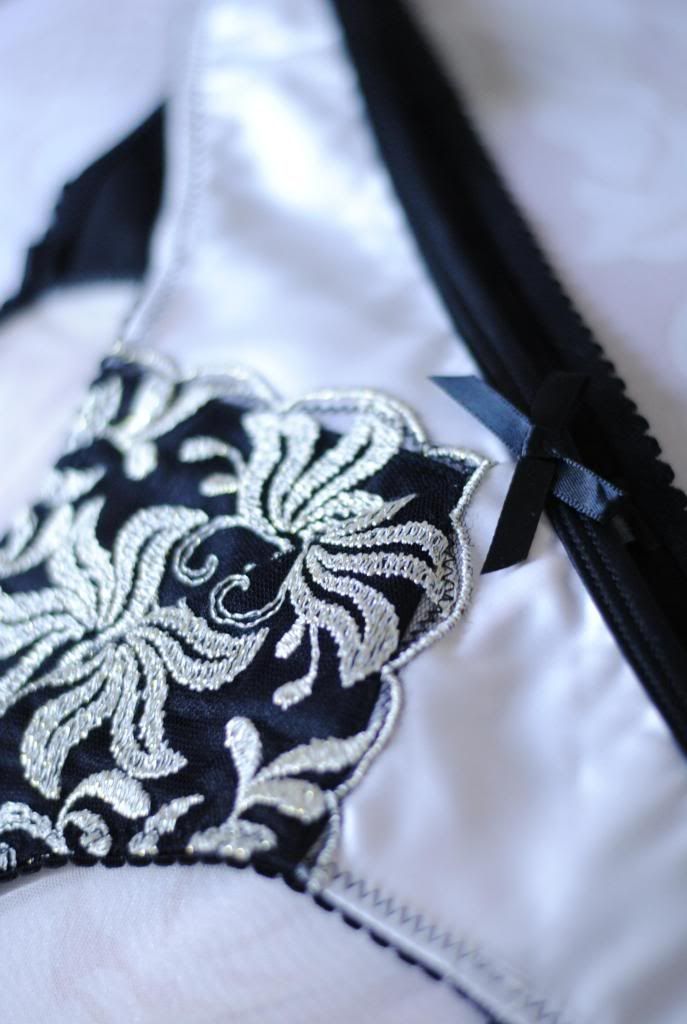 Aurelia Gold/black Bra Set *
I was invited to go into my local Ann Summers store and try out their Bra Fit service. Now I'm not a big fan of bra fittings. I think they can be a bit embarrassing and sometimes pretty demoralising when the lady tells you your two sizes smaller than you hoped you were! But Ann Summers method is much more relaxed than that and I actually really enjoyed the whole experience.
*
The lovely Sam was fitting me and it was a simple 4 step process which involved looking at the bra I was wearing checking the back strap was sitting right in the centre of the back, checking my straps were not digging in or falling down and checking the cup fit and wasn't too big or too small.
Then she brought through lots of different bra's for me to try and we found the shape and size that was perfect for me.
She was so helpful and even suggested for one bra trying the next cup size up as this would sit higher up for me which I prefer.
*
There were so many beautiful sets to try on and I had a hard time choosing but
in the end I chose this beautiful Aurelia Gold and Black bra set which was in a larger cup size that I would normally try but it fits perfect and has such lovely lace detailing.
*
I really recommend Ann Summer's Bra Fit service, I found it a really positive and enjoyable shopping experience and have earmarked another bra set I'd like for Christmas!!!
Read all about the Bra Fit method here
Ann Summer Fit To Flaunt
Thank you so much to Ann Summers for such wonderful service and my lovely new underwear.