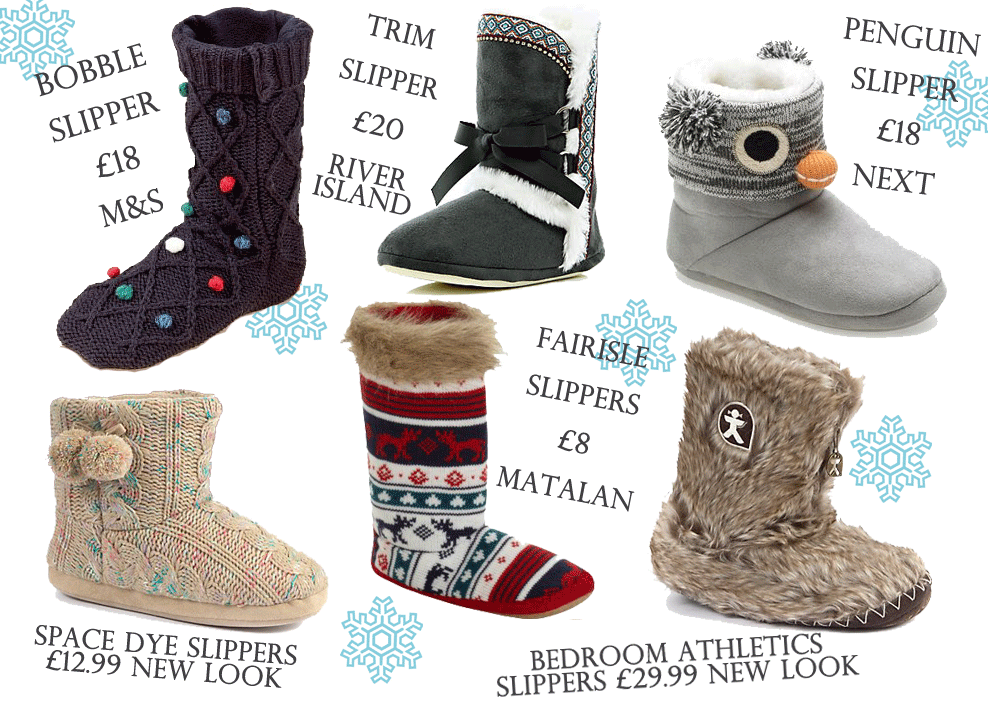 Nothing beats a great pair of slippers for Winter and cosy nights in. Here is my top picks of great High Street boot style slippers.
My fave's are the penguin slippers from Next and the bargain £8 Fairisle pair from Matalan are a steal!
What kind of slippers do you like??
Next Wednesday is my run down of the best High Street Onesies!