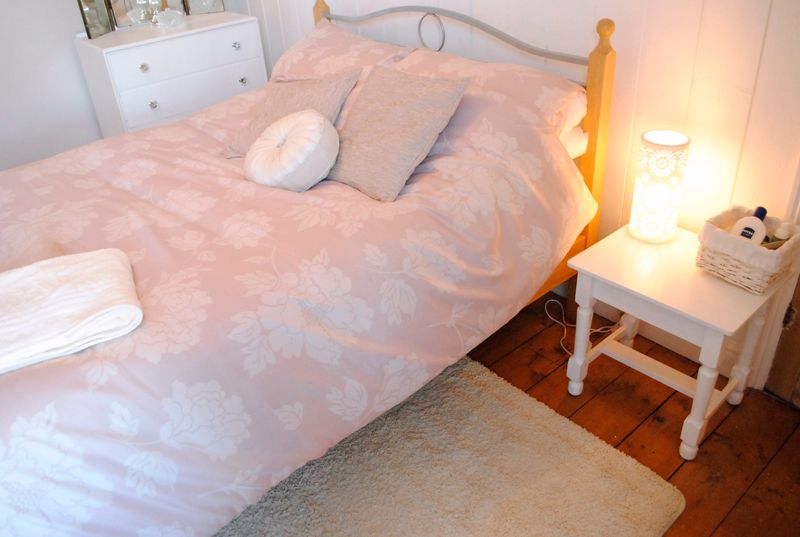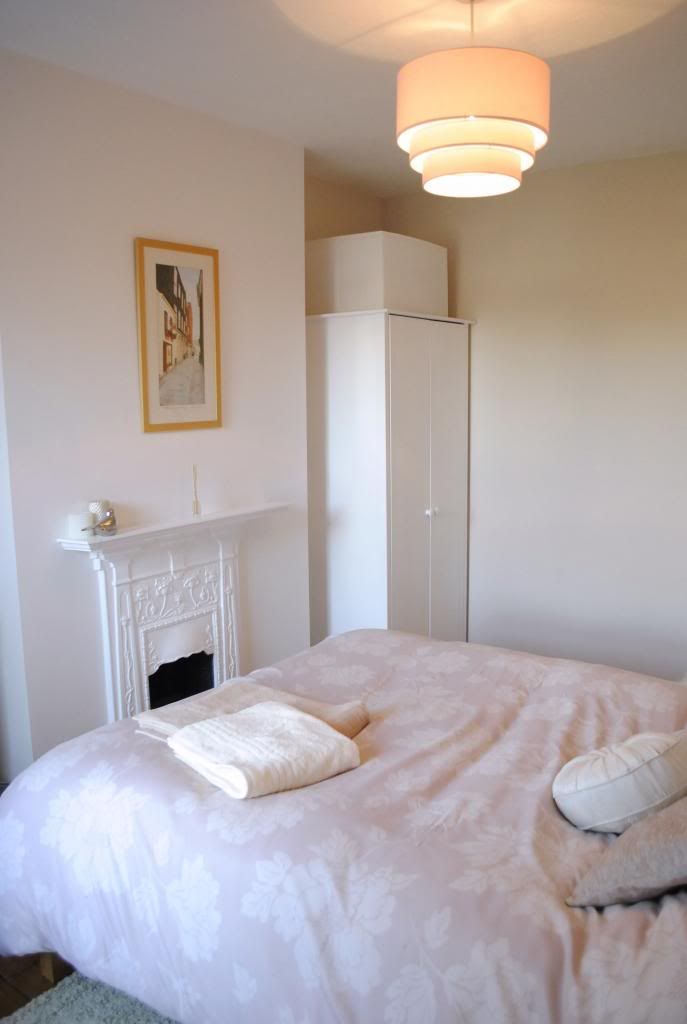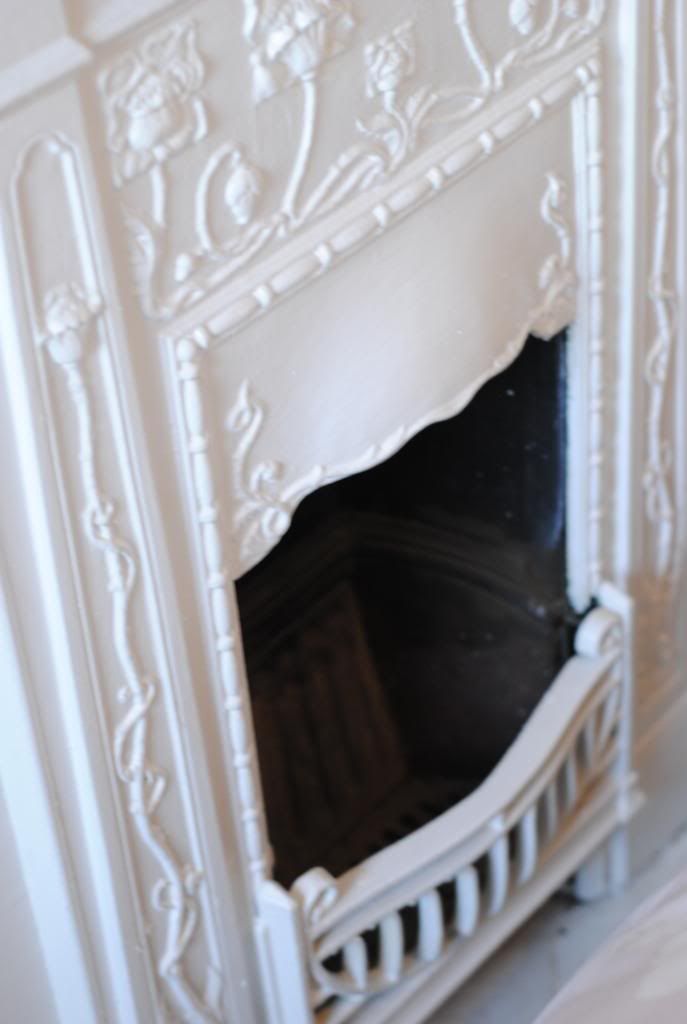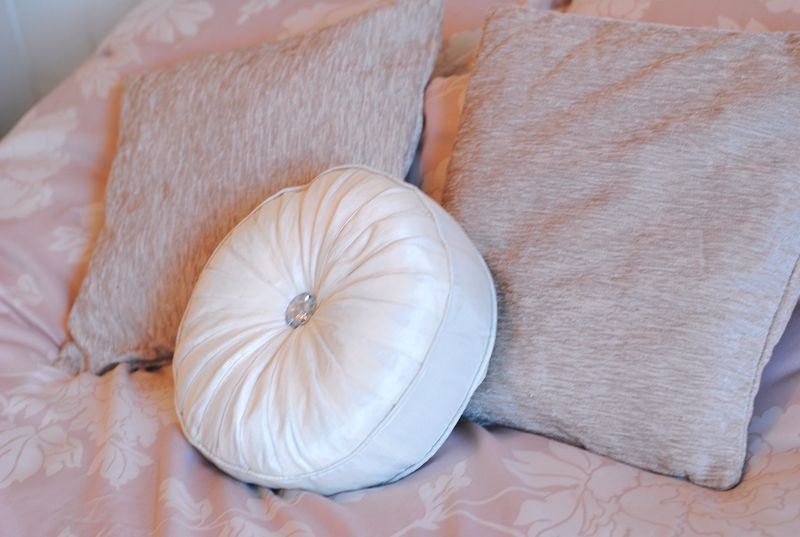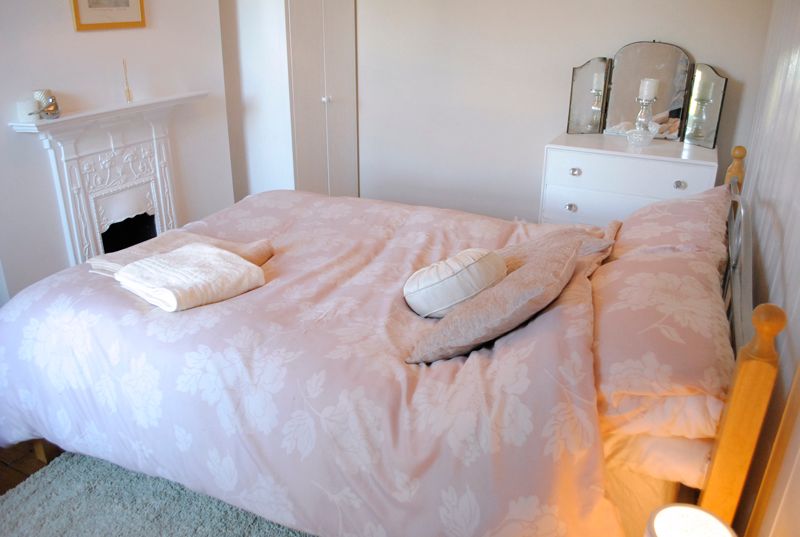 A few weeks ago we decided to give the spare room a bit of a makeover. We've never painted it since we moved in two years ago and left it the sky blue colour that it was, but I always wanted to make it much nicer.
*
We chose a lovely soft pinky beige called
Natural lace from B&Q
 which turned out much pinker on the walls but we quite like it. We mixed some with white to paint a paler colour on the chimney breast and repainted all the woodwork with White Satin. The pink reminded us of one of the colours of the wedding and as the bedding we found with big flowers on was called Peony Beige (which was a flower we had at the wedding) we decided to kinda theme the room around our wedding in a way.
*
I had painted up earlier in the year an old chest of drawers white and then added some pretty glass knobs to them. We found a little side table and pained this white too for the bedside table and bought this gorgeous ceramic bedside lamp from
Wilko's
which has cut out details and glows just like our lantern centrepieces did and reminds me of the doily details we had everywhere.
*
We also bought a selection of new cushions including this lovely HOME cushion from Homebase in the sale. The lampshade was a bargain to from Wilko's at only £5 in the sale and is a soft pink tiered shade. And I bought (which really surprised me as I'm not normally a trinket kinda person) this cute Silver bird from Wilko's to sit on the fireplace. I had some candles left over from our wedding and dotted these around the room too including one large pearl pillar candle in a lovely silver glass candlestick from
Wilko's
.
*
We've framed some of our wedding pics in a multi ornate white frame from Matalan (bought over a year ago) and found this lovely vase at Wilko's too which has a lace pattern all over – perfect as we had so much lace at the wedding and we've put some fake Peonies in it (also from Wilko's)
All finished with a fluffy cream rug from Tesco's bought by doubling our Clubcard vouchers.
*
I'm really pleased with the result. Its quite girly which I like and its nice to have touches of the wedding in there to remind us. Plus I just loved so much of the Wilko's home range I could have bought so much more.Hope you like the makeover, would love to know what you think x