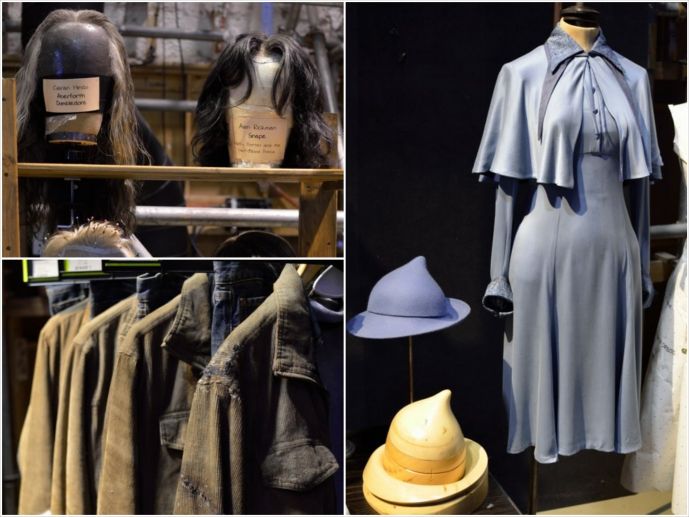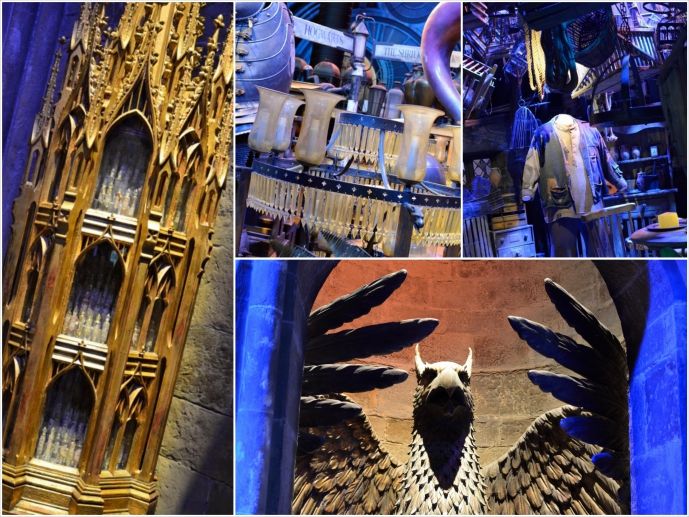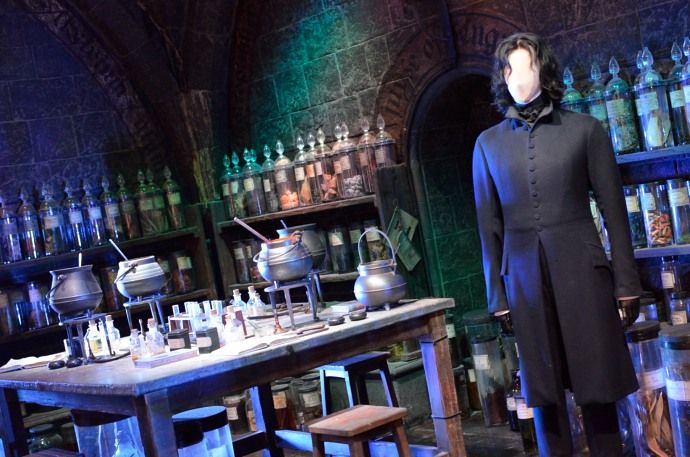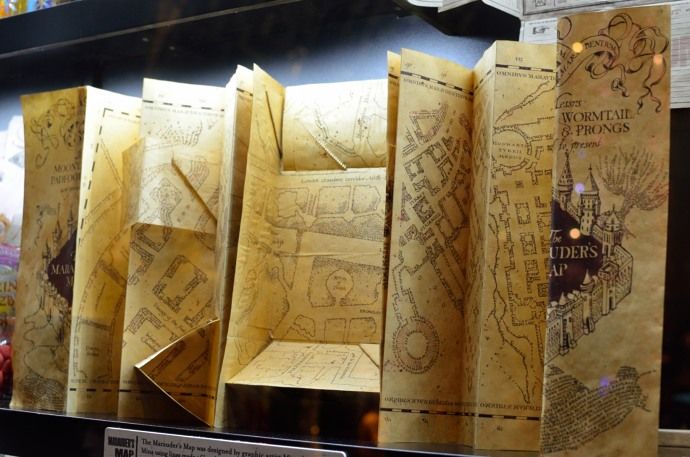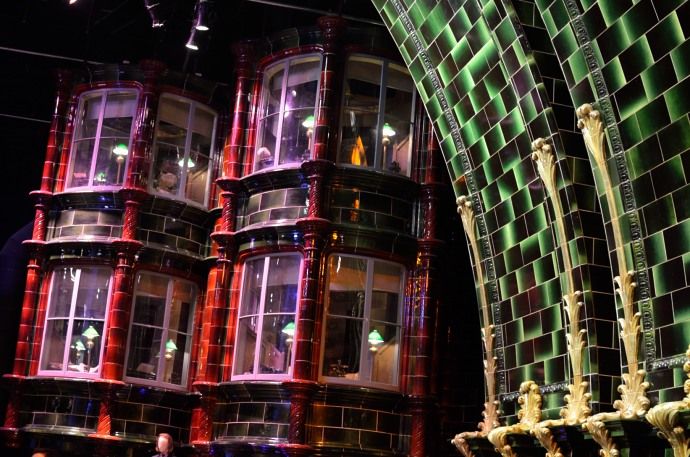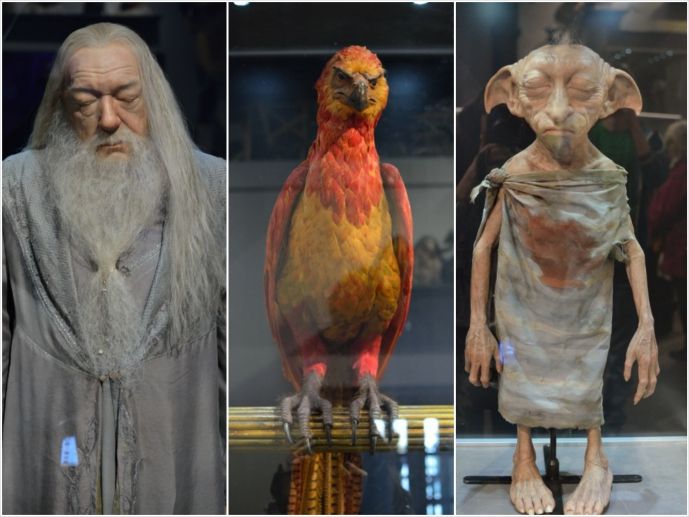 On Thursday me and the other half went to Harry Potter Studio Tour which was part of my Xmas present. As you can see I went a bit nuts with the photos. It was truly amazing, I loved every minute. If you haven't been you should go, even if you think your not the biggest Harry Potter fan there is so much to see and learn that's its so interesting and entertaining.
*
As my day job is finding, making and creating props I was so excited to see all the props and the details, I was so amazed.
Every element had been so thoroughly thought through and the amount of intricacy and finesse given to every item was astounding! My favourites were the Horcruxes, especially the Ravenclaw Lost Diadem which was a beautiful piece of metal work and engraving, and so amazing up close.
Other highlights were the paper props like the Marauders map and newspapers and the bigger elements like all the prosthetic heads for the Goblins and the amazing monsters and figures like Dobby and Fawkes.
*
I loved every minute of the day and I was bought some treats from the gift shop including a Chocolate frog -(which I just love the packaging of) and a Deathly Hallows keyring. I might have chosen a wand but we're hoping to go to the Universal Studios Harry Potter World in Florida this year so I plan to buy one there. I bought myself two photos from the green screen broom riding experience too.
*
My top tips are
1. Hire an Audio Guide – its full of interesting info and extra videos and pictures and well worth the money.
2. Allow AT LEAST 3-4 hrs for the whole thing.
3. Try the Butterbeer but be prepared it is quite weird and pretty sickly!!
4. Take as many photos as you can!!!!!
5. The gift shop is pretty pricey as are the photos you can buy of the green screen section – so be prepared!!
Let me know if you've been to Harry Potter Studios or you plan to go??