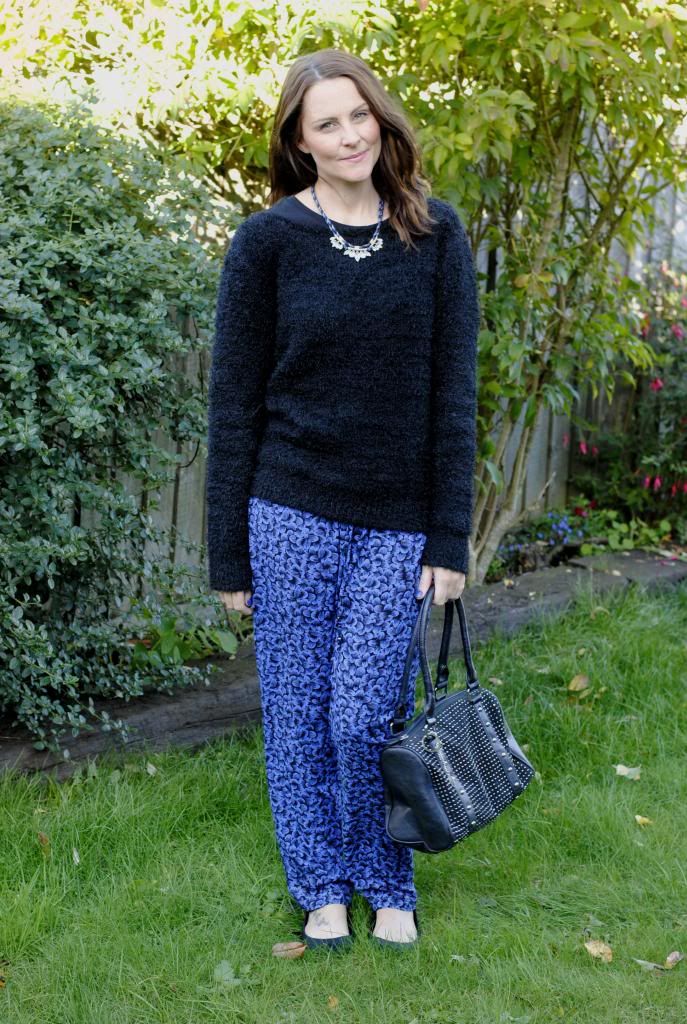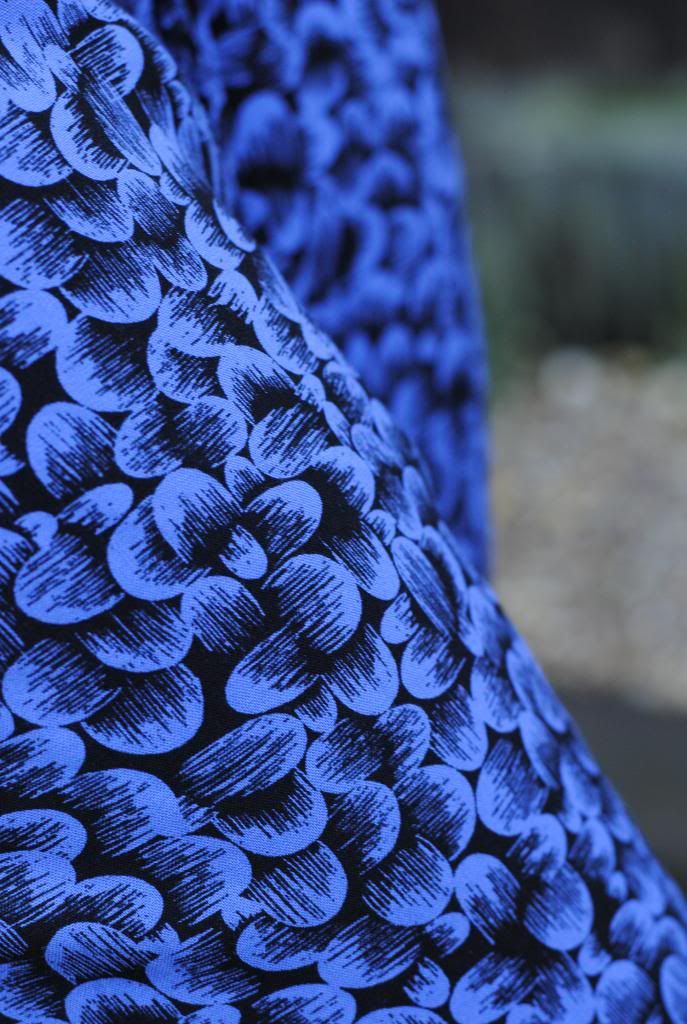 Jumper – H&M
Trousers – Peacocks*
Shoes – Peacocks*
Bag – Next
Necklace – Astrid & Miyu*
I am literally living in my fluffy jumpers. I have two from H&M, a white and this black one, a cardigan version in cream from Primark and I've just bought a pink one from Matalan. They are so cosy and warm. These trousers have the most amazing print but are quite lightweight but teamed with my fluffy jumper its still nice and warm. I've been layering them up like this with some of my more summery type stuff and its works really well. I've also not taken off my
Astrid & Miyu
necklace. I love it so much and its goes perfect with, well everything actually!!
*
How lovely to have caught a small moment of sunshine to shoot this in our garden. The nights are so dark and miserable I cant wait for lighter nights. I have been planning Christmas party outfits however and that is one bit of Winter I do like.
*
I'm going to miss wearing pumps once it gets snowy, which its supposed to according to the weather. I love these ones especially with their contrast toe cap. I sadly said goodbye to my most treasured boots from Adsa which I have worn to death but the sole has almost completely come off. Annoying as I hadn't planned to buy anymore boots but the search begins for another perfect pair.
I wear them to work and to walk the dog so they get a bit of beating and its not worth buying suede or anything. Would love to know your suggestions??
*
I've been crating handmade baubles all weekend as I'm doing a Vintage and Handmade fair in two weeks. Taking lots of my lovely vintage Bridal necklaces to sell and all my earrings and cufflinks made from buttons all from my etsy shop. Hoping to sell a few bits and make room for some new things for 2014.
*
Dont forget to enter my competition to win £150 of Bouton jewllery. Choose your favourite piece from
www.bouton.co.uk
up to value of £150 and tweet the link to @bangonstyle including @Mybouton and the hashtag #mybouton and you could win your choice!!
Keeping the comp open for a couple of weeks so get tweeting!!