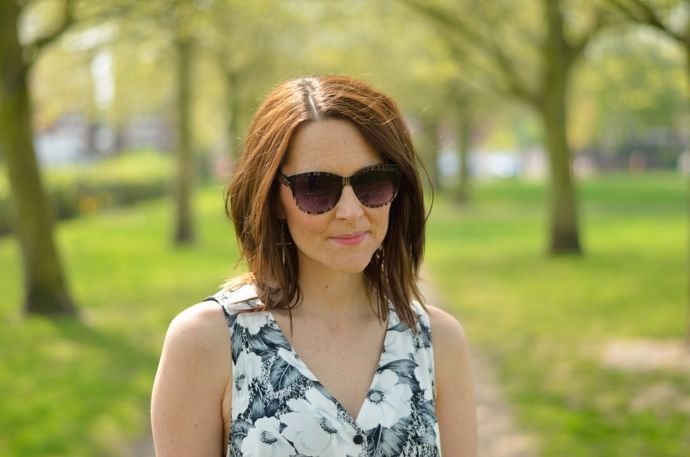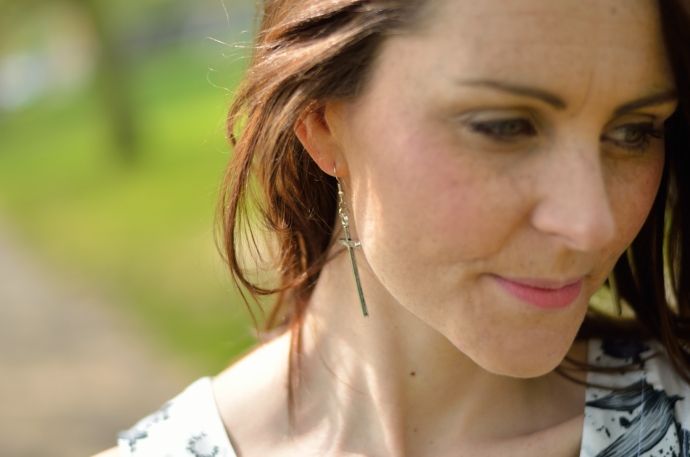 Sunglasses – Primark
Rings – Primark & Vintage
Nails – Ciate Flower Manicure
I have been waiting for weeks to wear this culotte jumpsuit I bought with a birthday voucher from Topshop. Its so pretty and I wanted some really warm weather to wear it without having to wear a t-shirt under it (which looks pretty cool too) Finally last weekend I popped it and I can confirm it truly is love. Its so comfy to wear, it has a button up waistcoat style top half with wide leg culotte bottoms and the most beautiful lace up detail at the back. It cost me a little bit more than my voucher so is probably one of the most expensive things I've bought recently but it was so so worth it.
I can't wait for it to be warm enough to wear this all the time.
*
For a quick trip to the park I teamed it with my new
Daniel Footwear
slip on trainers. You might have spotted these bad boys on every other blogger but not necessarily this lovely reptile textured white pair. They're great for summer as they're so light. They definitely need some breaking in as I picked a size down but hopefully once that's done they wont be leaving my feet :-))
*
I recently bought a Ciate Flower manicure set and also had a go at that last weekend too. You can kind of see the results in the photos above but I will do a detailed post about it later in the week. Suffice to say it wasn't a piece of cake but the effect was very very pretty.
*
Here's to lots more sunny outfit posts to come over the next few weeks. I have the most beautiful pair of floral leggings coming up on the blog this week and more shots of that Ciate Flower Manicure set.