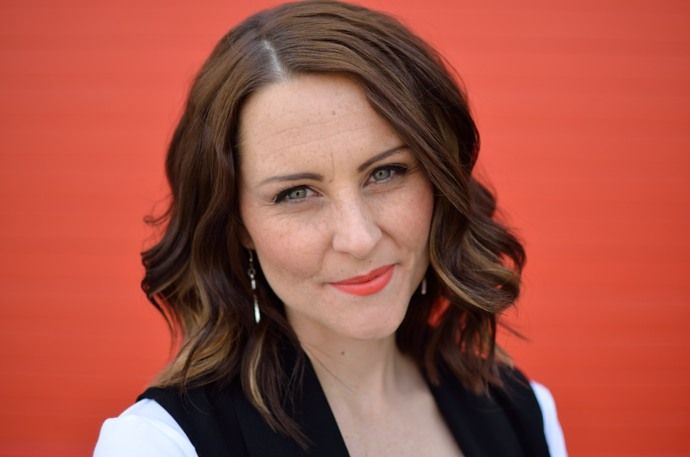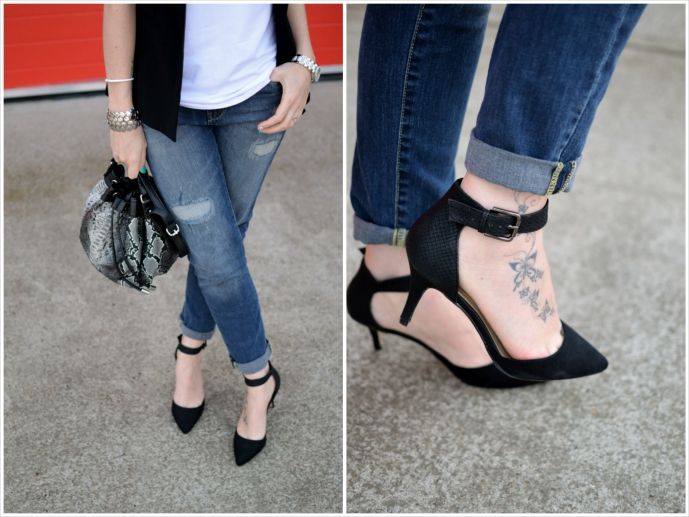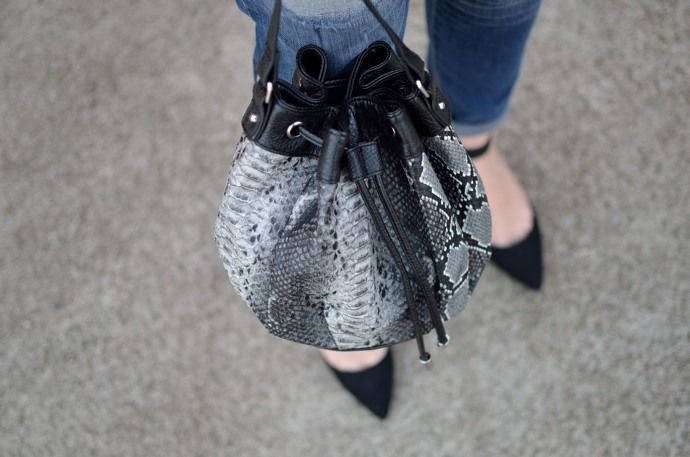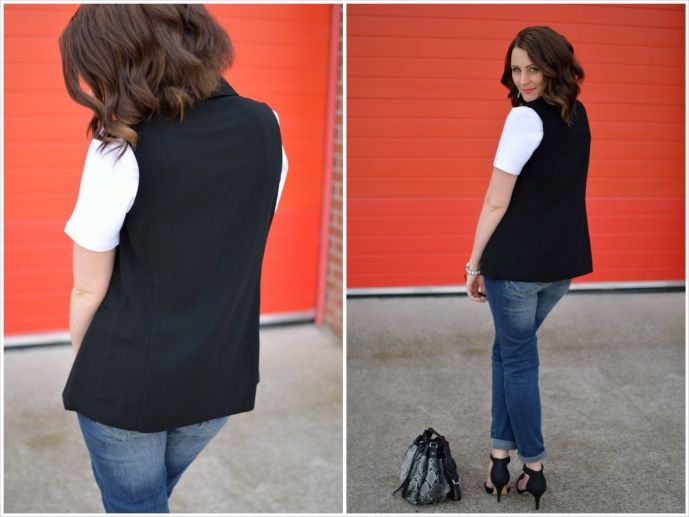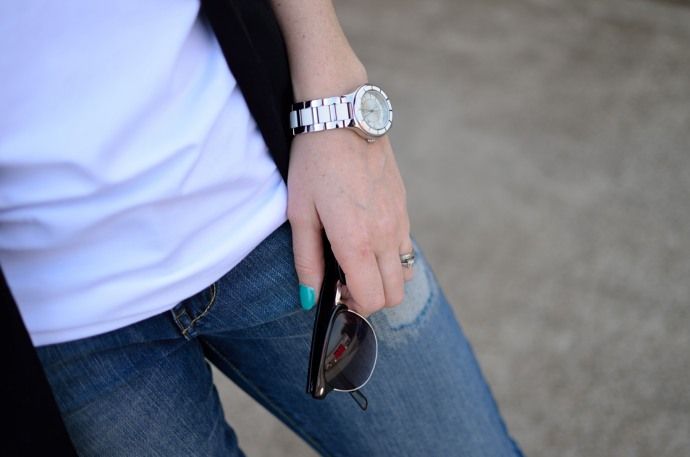 Tshirt – Black White Denim*
Pumps – Primark
Sunglasses – Primark
Bracelet – Duepunti*
Bag – Next*
If I could dress like this everyday I would! I love the look of heels and jeans, its so chic but understated. These cute heels are from Peacocks and they are the ones I wore for my
Fever Model shoot
too. The heel isn't too high and I find them really comfy too which is a plus as I'm rubbish at wearing heels for a long time.
*
The t-shirt is from Black White Denim from their basics range. Its a gorgeous soft stretchy fabric and has a great long line shape. I love it so much. Its so comfy to wear and its designed to hold its shape, I've been wearing it non stop under this sleeveless blazer from Peacocks. I've wanted one for ages and this one is really well tailored and perfect for smartening up a pair of scruffy jeans.
I love this look so much and its really one of my most favourites for a long time on the blog.
*
I hope you like the red location too – I thought it was perfect to set off my red lippy.