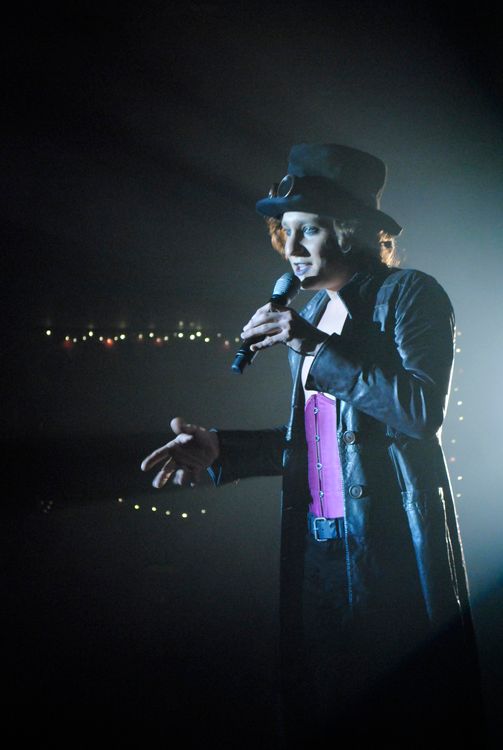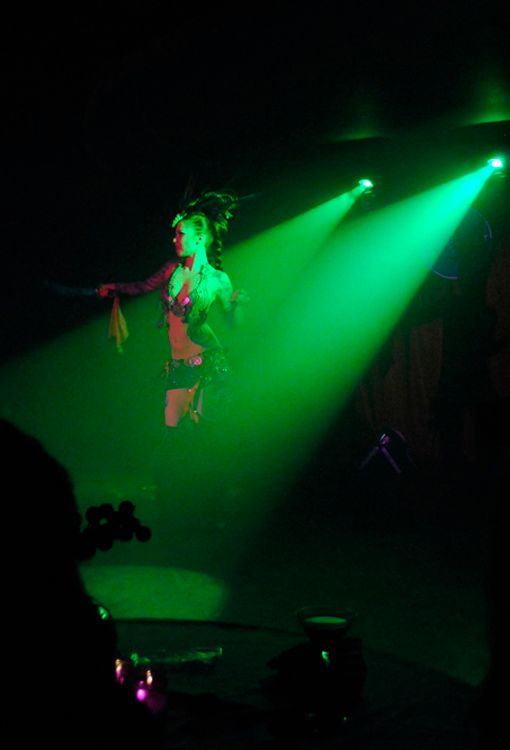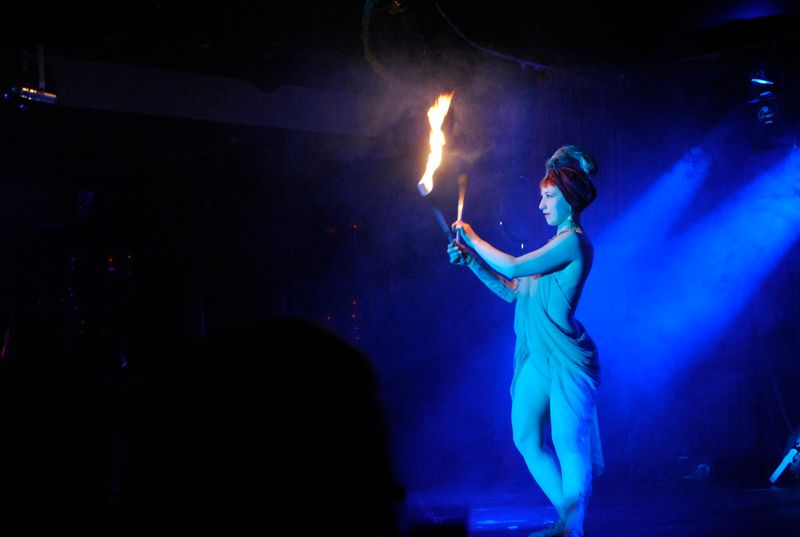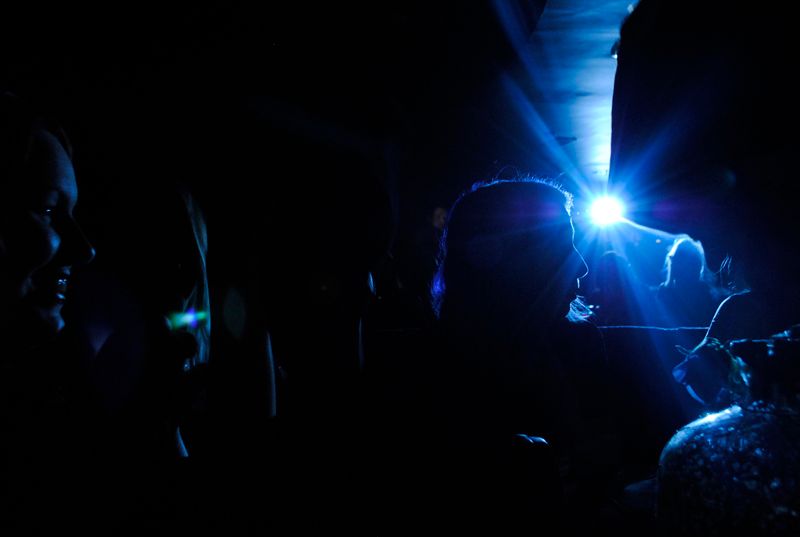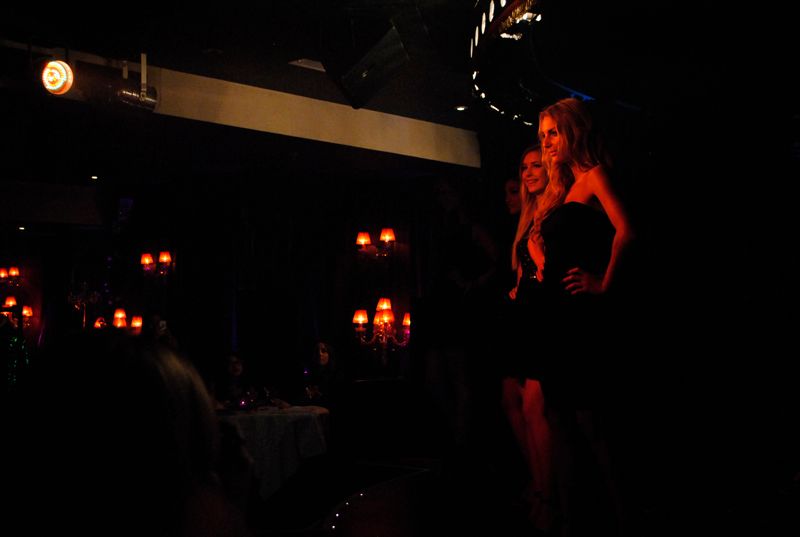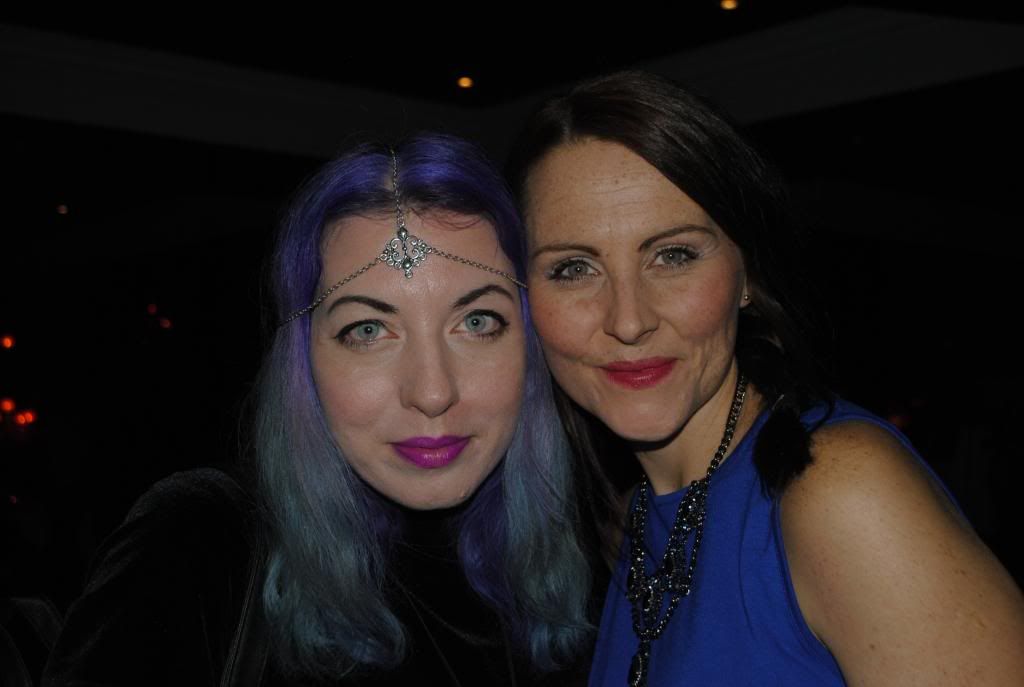 Last week I madly dashed to London after work for an amazing blogger party hosted by AX Paris and Etail PR. It was held in Proud Cabaret and featured the most amazing burlesque and performance acts including fire eating. After a scary 20 minutes or so wandering around in the dark on my own I found the lovely Laura from Thats so Yesterday and the lovely girls she was with
Sara from Waiste , Robyn from The Robyn Diaries, Leigh from Fox & Feather, Toni from Fashion Your Seatbelts, and the super lovely Clare from Rainbows & Fairy Dust
and they kindly let me hang out with them for the rest of the eve, which included a preview of the new AX Paris tv ad which looked super cool, plus a catwalk show featuring some yummy sequin dresses and all modeled by other bloggers including the lovely Amy Valentine.
*
We were also treated to some amazing performances, some cheeky hat stealing and a whole load of fruity cocktails. The evening was topped off with my first venture into a photo booth and some brilliant pics to keep. The new AX collection looked great, lots of sparkle and lush fabrics and colours.
I have my eye on an stunning sequin dress and might have to invest in it for Christmas – just need a big party to attend to wear it to!
*
I left having met some lovely bloggers and with a goody bag tucked under my arm raced back to the station to get my train back to Essex. It was such a wonderful event, I wish I'd got to meet more bloggers but the venue was so dark and no signal didn't lend itself to mingling. I don't travel into London for every event as it costs so much but this was well worth it. I do wish I had a blogger buddy to walk into these kind of events with as the first part of the eve was pretty scary and nerve wracking and I was worried I'd be on my own all evening. I tried my best to mingle but its pretty scary walking up to people.
What are your top tips for blogger meets? who is your blogger buddy??
Were you at the AX Paris Party?