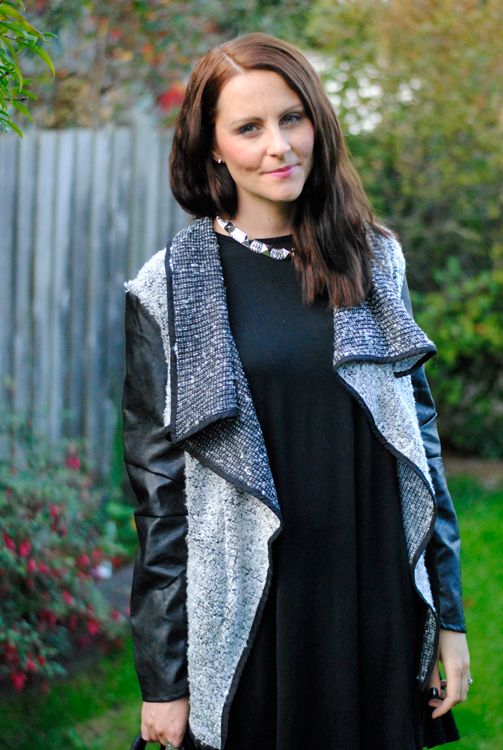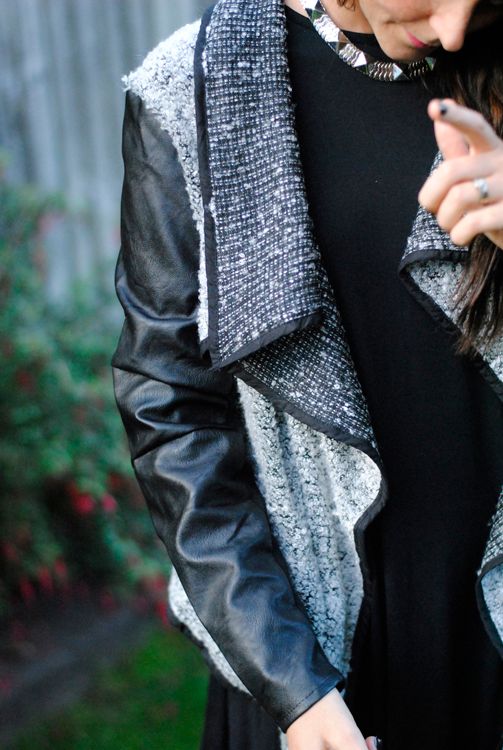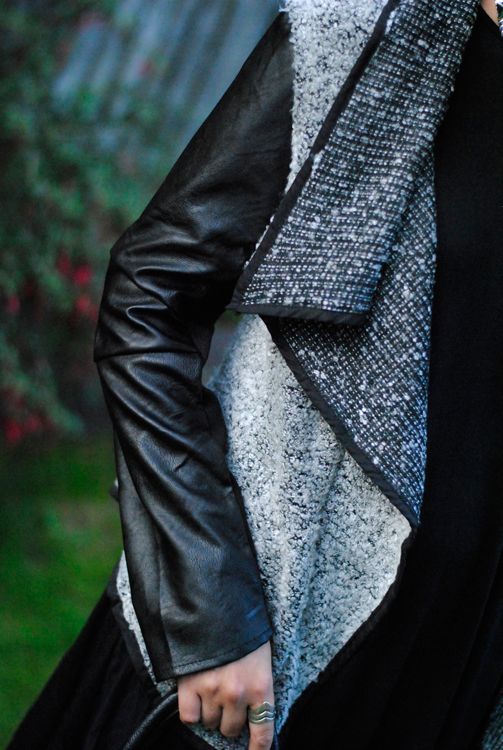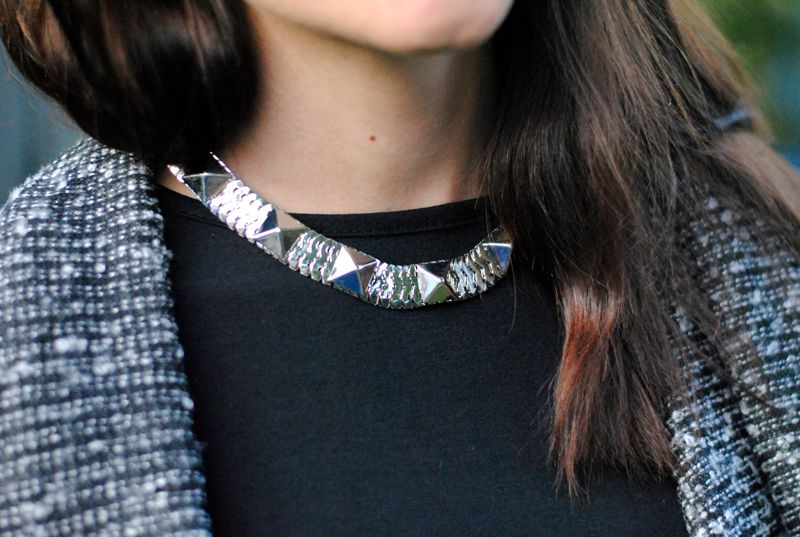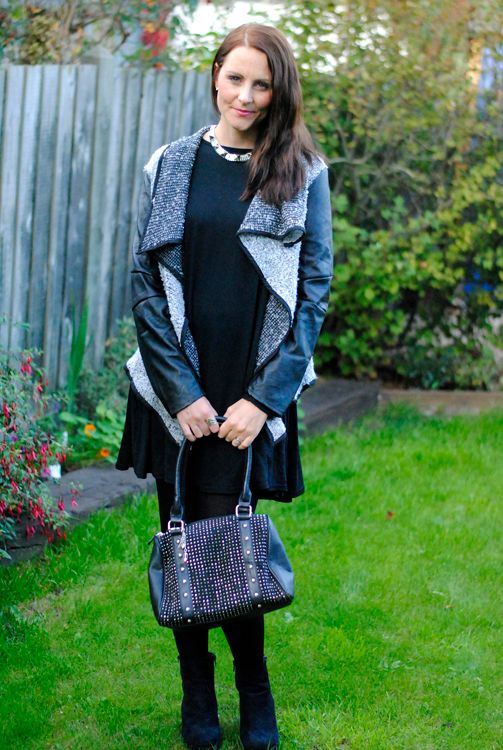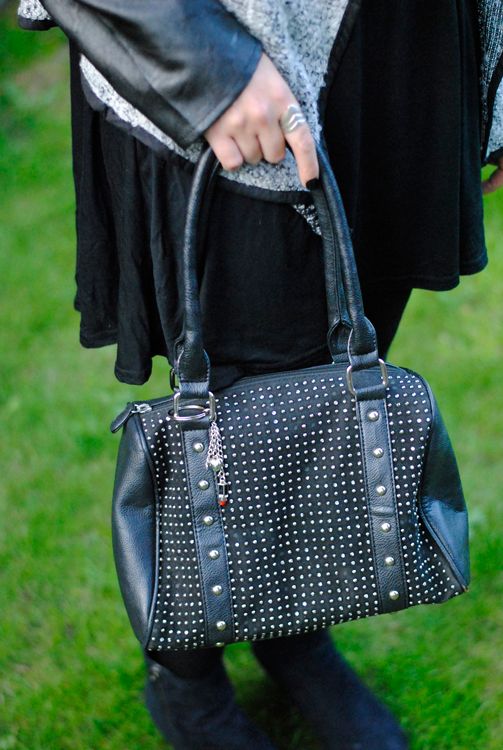 Cardigan – She Likes *
Smock Dress – Ebay
Necklace – H&M
Bag – Next
I love a good cardigan. I own so much knitwear its untrue but this cardigan fills a nice little gap between cardi and jacket. its not quite a coatigan as its not thick enough but for the weather we're in at the moment where its just a bit nippy its great. I love the two contrasting fabrics on the sleeves. I've had it on almost every day.
*
I found it hard to choose just one item from She Likes as they had loads of really lovely things. I'm eyeing up a few dresses too and they have some lovely cut out boots too. I tend to do most of my shopping online nowadays, I get quite jealous when I see people tweeting on a Saturday that they're off out shopping. But this Saturday my sister is down to celebrate her birthday and we are popping into town to do a bit of shopping before dinner and drinks on Saturday night and a spa day on Sunday, which I'm so excited for!! I might do a little blog post about it.
*
My little doggy is very unwell at the moment. I wont go into details but his belly is very poorly so I worked a little bit from home this week so I could keep an eye on him. Sometimes I wish I could work from home permanently, although I do struggle to get motivated and get every easily distracted by Twitter. How lovely would it be to get paid to on be on Twitter all day!! I cant complain too much, my job in theatre is quite cool sometimes. We're working on a musical at the moment with Mel from the Great British Bakeoff in and some other well known musical actors which is quite exciting and should be really funny and a great show. It does mean every day is different which is more than can be said for some jobs. I'd love to blog as a living one day but I doubt that will ever happen. But you can dream!
What would your dream job be?