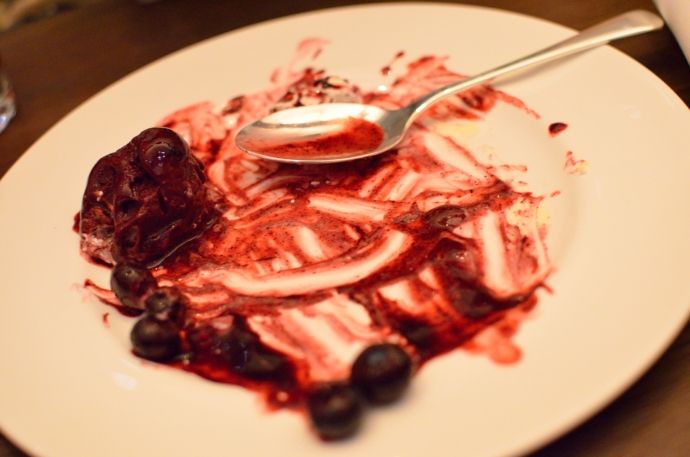 A couple of weeks ago I was invited to an exclusive dinner to preview the new collection launching on
Look Again
.
The collection is exclusive to Oli which is Look Again's own brand is is a capsule collection of three pieces designed by Lillie Crawley a Fashion Graduate from Nottingham Trent uni. The collection is designed to flatter and fit and that no matter what body shape at least one of the three styles will suit you. You'll find two draped dresses as well as a gorgeous jumpsuit in the collection and all available exclusively at Look Again.
*
The dinner was held at the brand new
Ham yard hotel in Soho
which is so stunning I will post my photos of this amazing hotel separately. In a gorgeous private dining room, we were treated to a preview of the collection over cocktails as well as meeting Lillie herself who was so lovely, plus a gorgeous 3 course dinner cooked by the talented chefs at the Ham Yard.
The event was small and really personal and gave me the chance to chat fashion, blogging and weddings with the other attendees including one other blogger and lots of fashion press and journalists.
*
I was seated next to the lovely Charlotte from Look Again and it was great to talk to her and see lots of the exciting features on the Look Again website including style and shape advice in the Style Hub. Plus this amazing Lillie Collection which launches TODAY Monday 14th July via this link!
Look Again Lillie Collection
My favourite piece has the be the black off the shoulder dress, I think you could wear it to a summer party an
d add some sparkle to it with a statement necklace
for a Christmas do as well, its so versatile and I love the draped shape.
*
It was such a lovely night and thank you to Suzanne at Bright Light for inviting me.
Let me know what you think of the Collection? Which piece is your favourite??