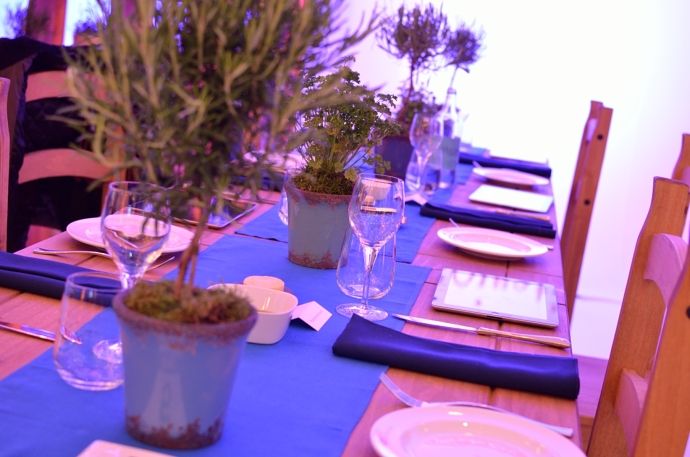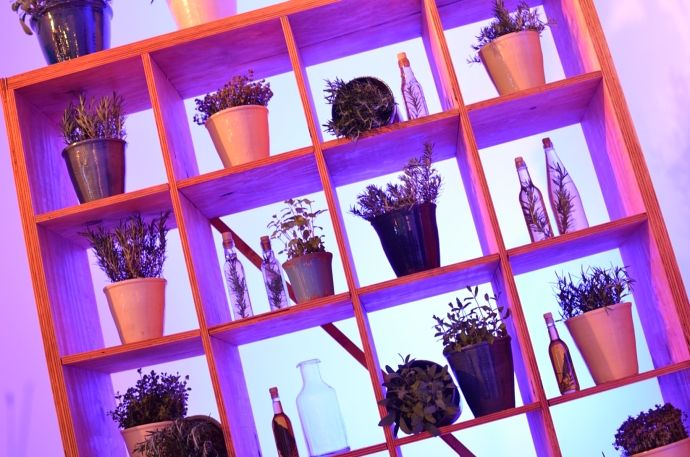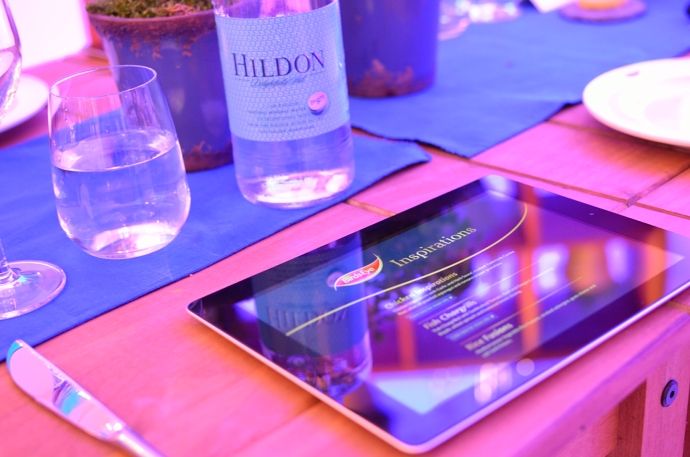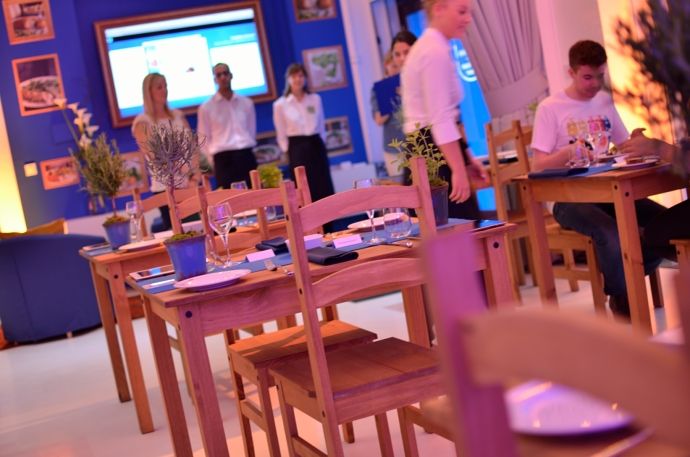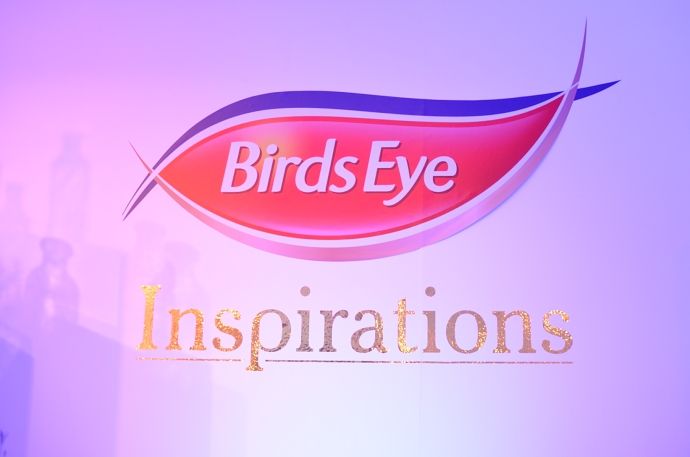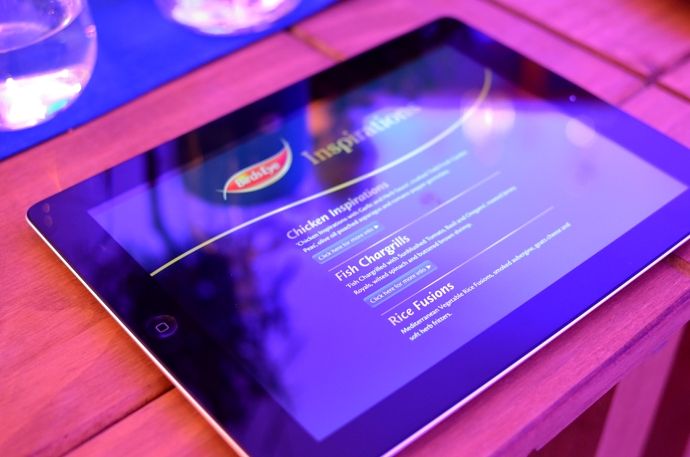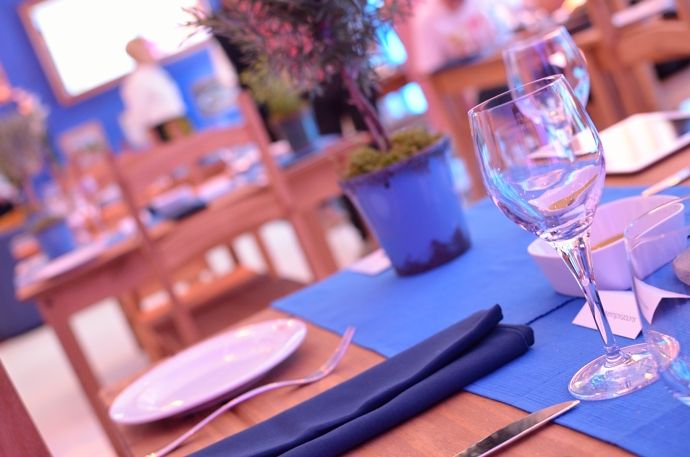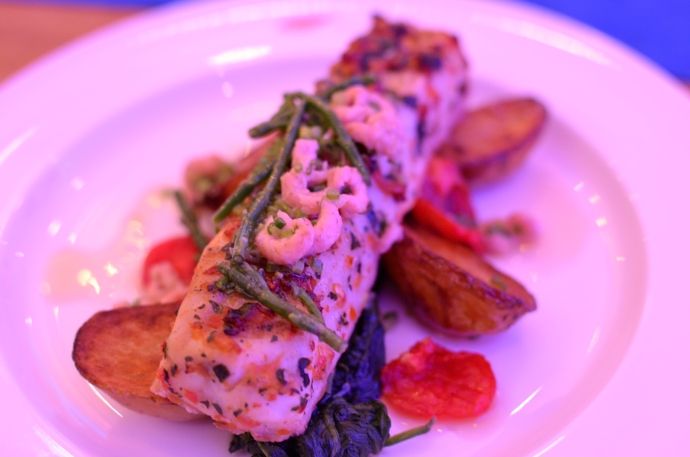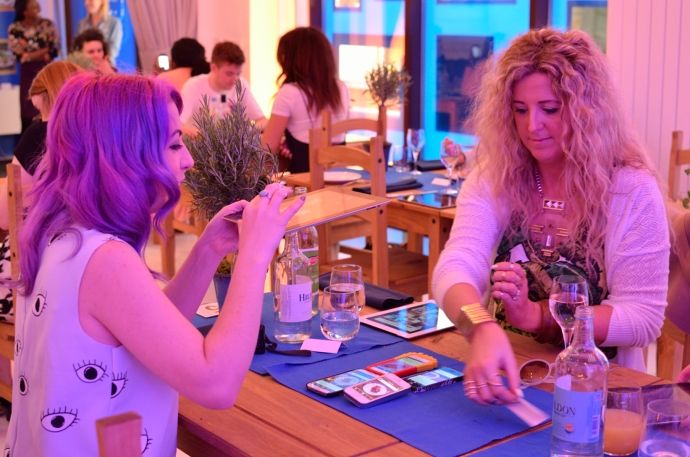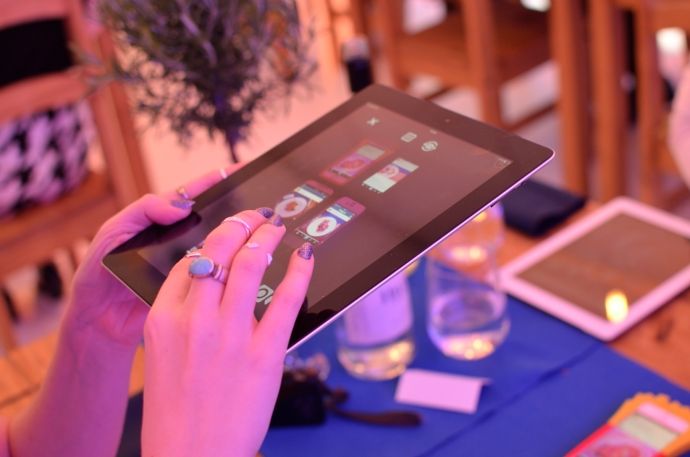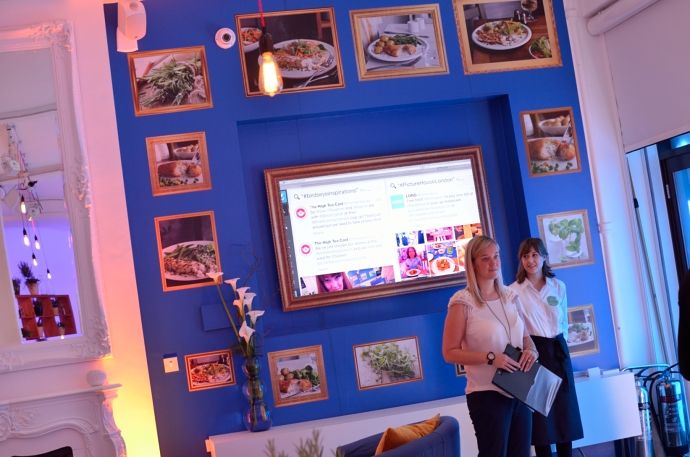 A couple of weeks ago I went to the brilliant Birds Eye pop up restaurant in London's Ice Tank venue. This restaurant not only served quirky dishes created using Birds Eye fish or chicken from their new Inspiration range but promised diners a free meal if they instagrammed their food!
*
The restaurant was set out beautifully with pine tables and bright blue runners (as well as some very colourful lighting hence the blue tone to almost everything!!!) The menu was on individual ipads found at each persons place setting and diners could choose from chicken or fish. I went for fish and my dish was stunning. Not only did it look amazing but the fish in a tomato and herb sauce along with samphire, shrimps and potatoes was sooooooo tasty. I wanted to wolf it down immediately but of course not before I'd photographed it and instagrammed it too.
*
You could choose to instagram it on the supplied iPad or on your own device and me, Clare, Laura and Georgina tried our best to be as creative as possible.
For dessert I chose stewed strawberry's with an amaretti crumble and ice cream which came beautifully presented in a little kilner jar and once again tasted beautiful – after of course I'd spent 10 minutes photographing it at exactly the right angle and uploading it to instagram!
*
I loved the idea of this restaurant. It was fun, unique and the food was so tasty it made me want to try more Birds Eye dishes at home.
The pop up restaurant is on its way to Leeds on the 17th June and Manchester on 24th June so follow Birds Eye on Twitter to keep up with the news.