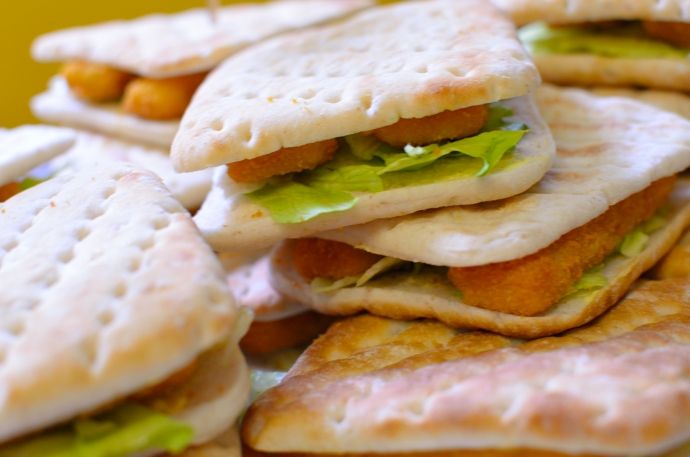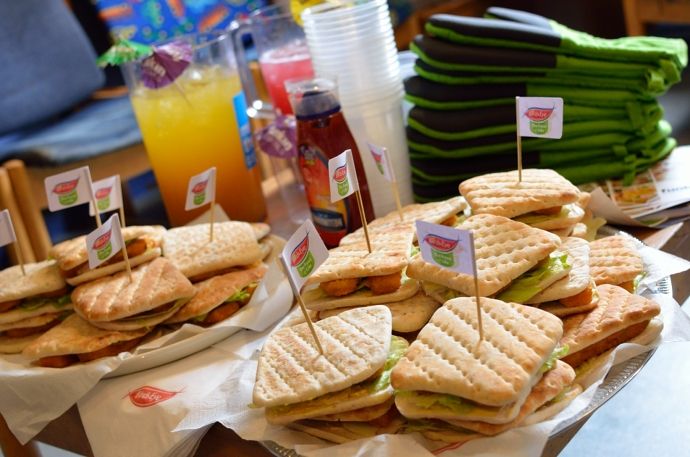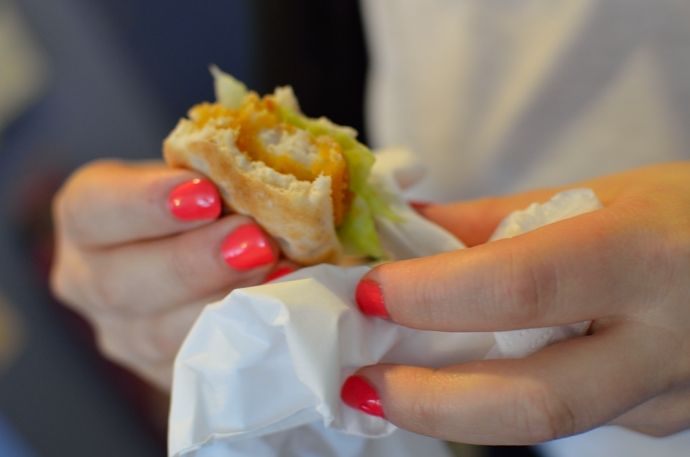 I was sent the biggest box of goodies from
Birds Eye
to host my own big Fish Finger sandwich party including fish fingers, bread, ketchup, cocktail making bits, recipe book and balloons. I decided to spread the fish finger love and host it at work! Me and my lovely friend Vicky cooked 60 fish fingers in the tiny oven in the Green Room and treated all the staff to a huge pile of fish finger sandwiches, tasty mocktails (sadly no rum or vodka added to these yummy Funkin cocktail mixers) and some Birds Eye goodies for people to keep too.
*
The cocktail mixers by Funkin were so nice – especially the strawberry daiquiri one and we added lemonade and lots of ice for some tasty lunchtime drinks. I have kept the mojito one at home for me to try with some rum one day – its my favourite cocktail so that's my little treat one day.
*
All the sandwiches were promptly scoffed with alot of exclamations of how tasty they were and how people had forgotten how yummy a good old fish finger sandwich was. Plus it was really nice to get everyone together in the green room for lunch. Thank you to the willing volunteers who posed in front of the Birds Eye poster with their fish finger sandwiches and Birds Eye for all the lovely goodies that made our lunch on a very dreary Monday much more exciting!