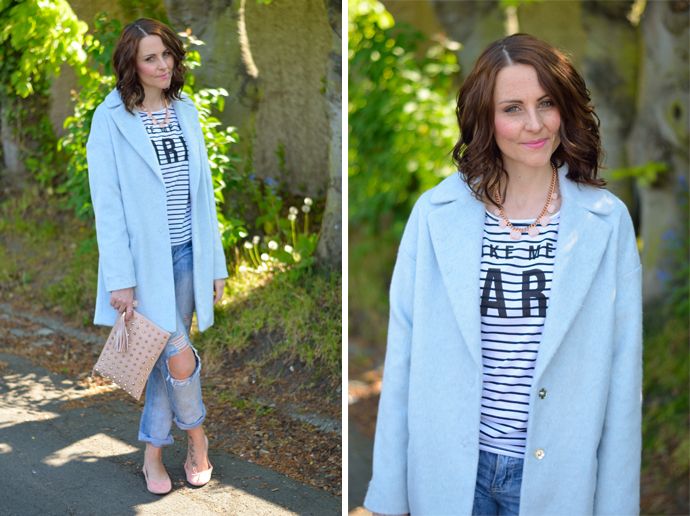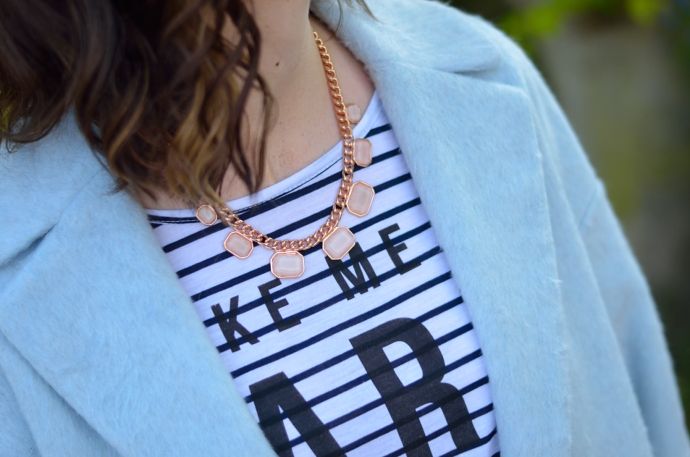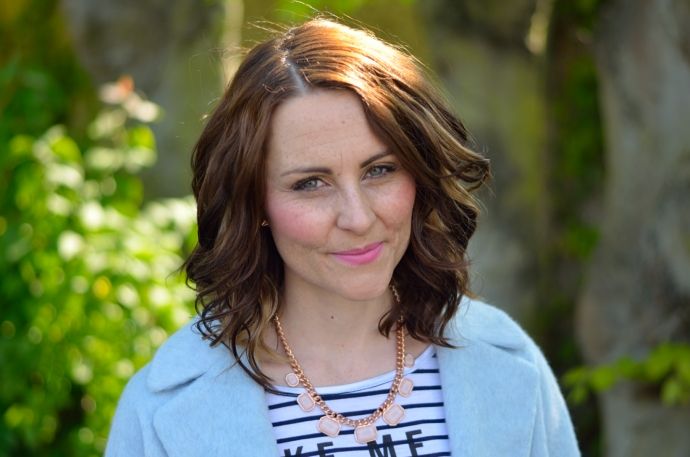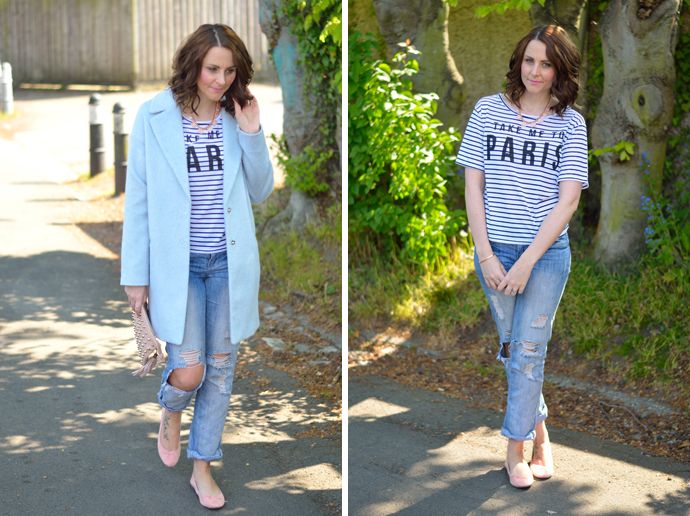 Blue Cocoon Coat –

F&F

*
Stripe Paris Tee – F&F
Jeans – Primark
Studded Clutch – Primark
Necklace – Red Herring
I've been after a pale blue coat for ages now and although the days are sunnier there is still a bit of a chill and this pastel beauty from F&F is perfect! It has a mohair texture so is so soft and has an over sized cocoon shape. I love it!
*
I also picked up when I was in Tesco this cute Take Me To Paris striped tee which I think helped my husband finally get the hint I'm desperate to go to Paris again and he told me this week we are off there for our one year wedding anniversary!!!!!
Woooo Hooooooo
!
Our anniversary is the 19th and I'm hoping to do a special post about my wedding with a few photos for you all to see and I didn't really properly post about it after the actual date.
*
I'm so excited to pack for Paris I have so many outfits planned already and this coat of dreams is most definitely coming with me! I also have the most loveliest of skirts to wear and a simply beautiful handbag to take with me too!
Stay tuned for lots more "What I'm Packing For Paris" posts next week and of course soooooo many outfit posts and photos when I get back.
*
Happy Friday all xxxxxxxx