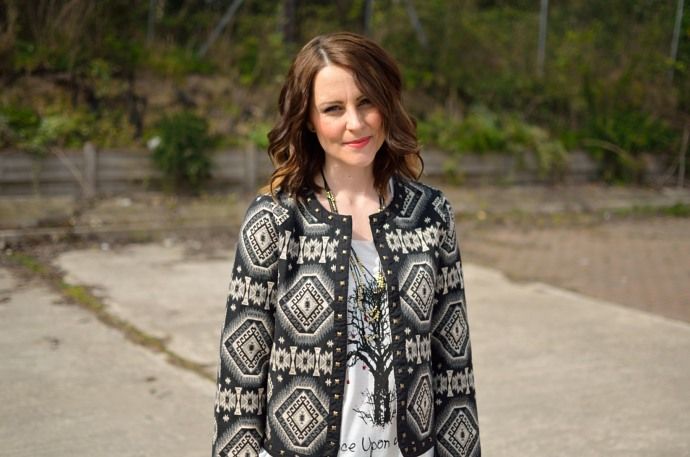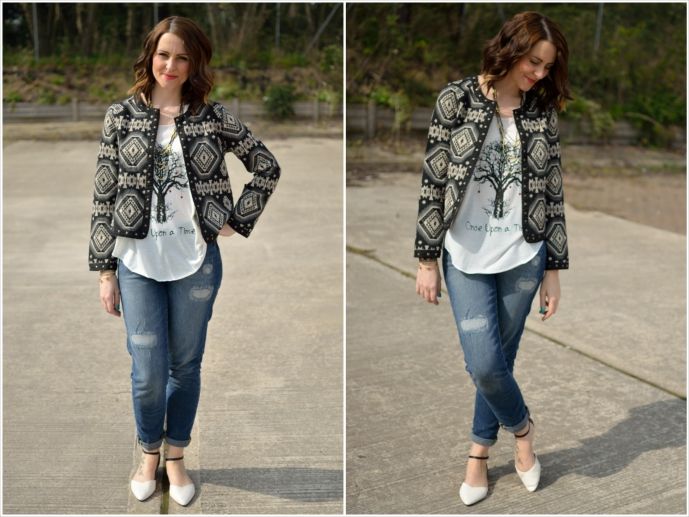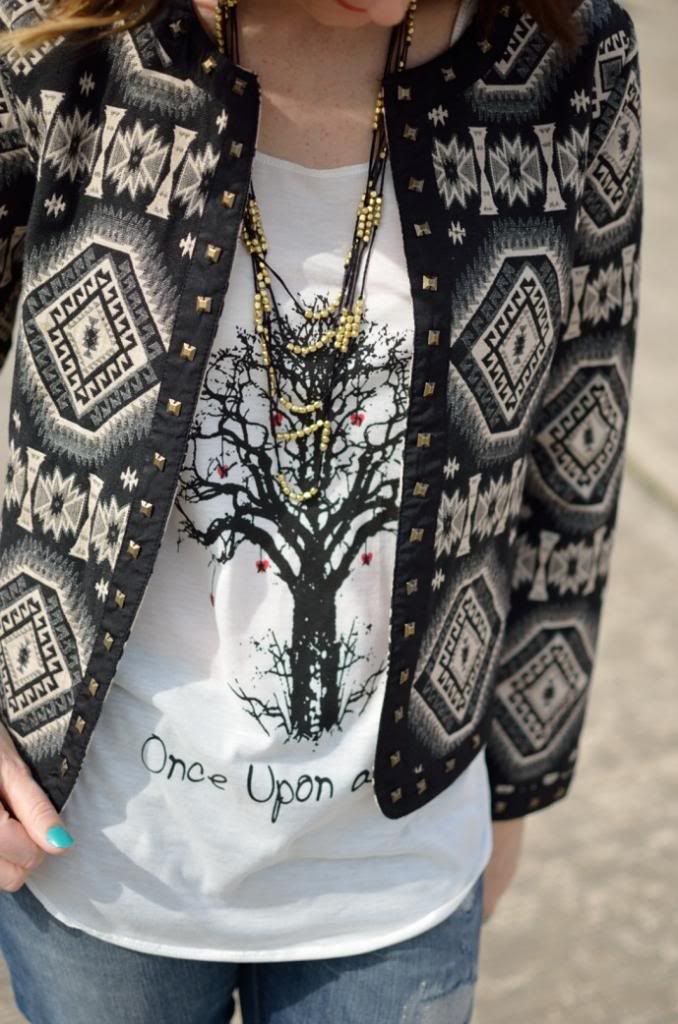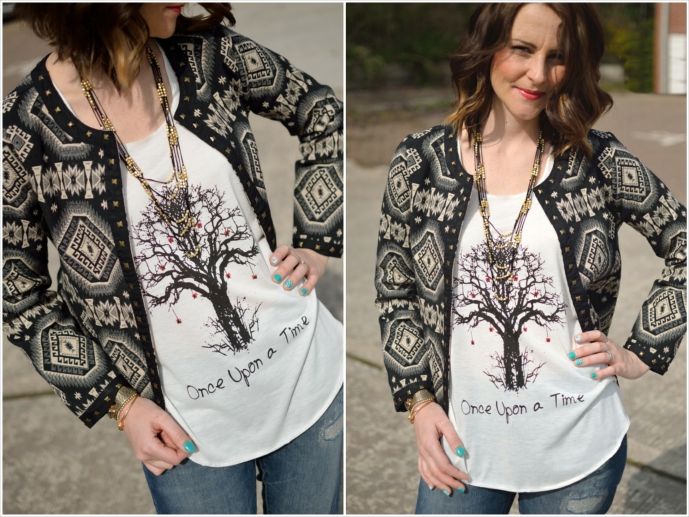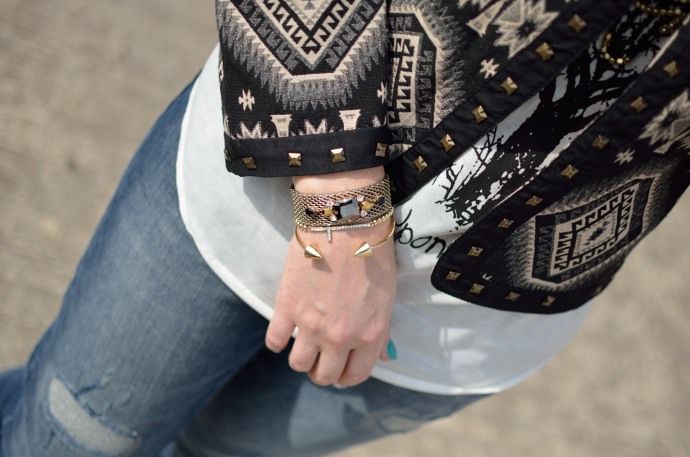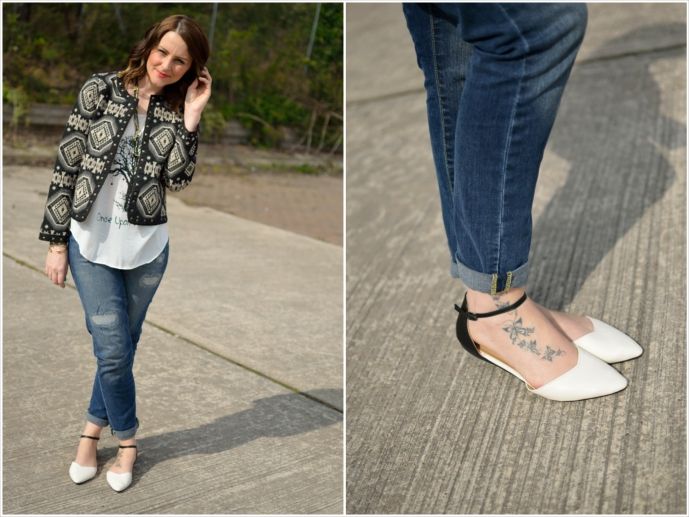 Jeans – Peacocks*
Cuff – Accessorize
Shoes – Primark
Necklace – H&M
Sometimes a great statement jacket is all you need. I really like this one from Peacock's. Its a great price at £25, has a wicked print to it and nice studded details all round the edges, plus it feels good quality, as its nice and thick.
I wore it to the In Love With Fashion blogger event which you can read about in my
LFA Blogger Event Post
and had lots of compliments on the day. I teamed it with my Love vest which has this cute tree design on it and my trusty Primark flats which are becoming my got to shoe at the moment. I wish I'd bought all the colours now.
*
I'm starting to get used to having much shorter hair now. If you follow me on twitter you might have seen my tweets expressing my upset that my hairdresser chopped quite a bit more than I wanted off and made the back shorter than the front. I like it when its styled but because my hair is naturally really curly its really hard work to get the very short bits at the back frizz free. I have to tie it up most days as I just don't have time in the morning and its almost too short to tie up
I did think about asking for my money back but I've been going to that salon for over 5 years and although it was a different girl to my usual hairdresser I was scared to go in and kick up a fuss. Have any of you ever complained at your hairdressers??
Once it gets a bit longer I'm going to have it cut level so it doesn't curve up at the back anymore which I think will help. When its all smooth and then curled like in this post I do love it, but it takes so much time sadly.
Would love to know any your hair disaster stories, leave them in the comments xxx