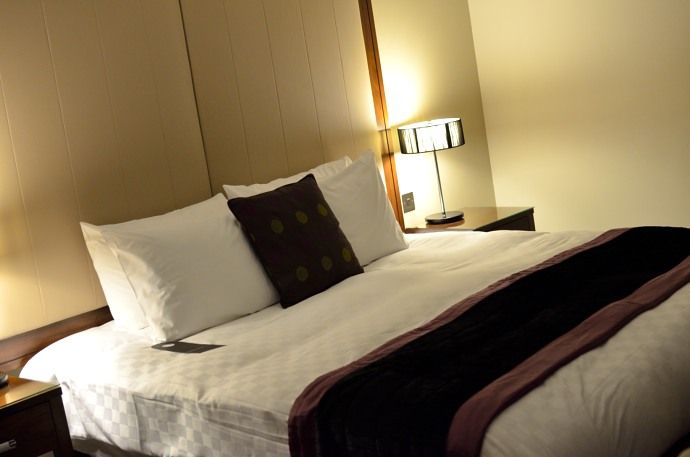 A few weeks ago I went to London for the Fever Perfect Fit Model shoot and as it was my birthday weekend too we decided to make a weekend of it and stay over and have dinner. We stayed at the
Guoman Charing Cross Hotel
*
after they reached out to me on Twitter. The hotel has such a great central location and is in a wonderful old building. We were greeted with a lovely glass of sparkling wine and led up to our room. Our room was a Executive King room and had a fabulous big bed and dark wood panelling decor, the room had the usual tea/coffee facilities, mini bar and a fruit basket – I love touches like this.
*
We'd both had such a long day we crashed out on the bed and had a snooze before getting up and getting ready to go out to dinner. The bathroom had an amazing rain shower and the most wonderful underfloor heating which was such a lovely feeling when stepping in there.
*
We popped into the cocktail bar before we went out and had the best Mojito I have ever tasted in my life! I wish we would have had time for more than one. The bar had a dark and cosy feel and lots of tea lights on the tables as well as candles the whole way down the huge staircase that led to the lobby.
We headed out to dinner which was only a 5 minute walk away thanks to the Hotels great location.
*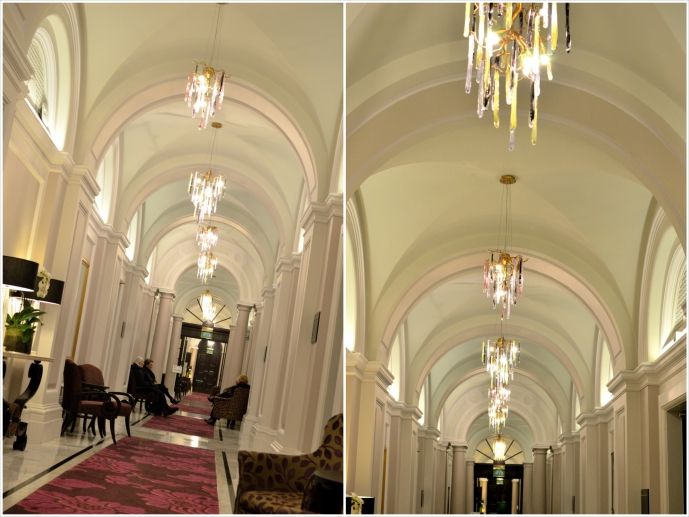 Next day after a really really good nights sleep we headed down and had breakfast. With lots of hot and cold items on offer I had a yummy cooked breakfast – one of my favourite perks of staying in a hotel. The breakfast room and the hotel by daylight was bright and light and the breakfast room had a lovely view out onto Charing Cross.
*
We loved our stay at the Charing Cross Hotel, everyone was so genuinely friendly and lovely, from the reception team to the staff that we passed in the corridor. I loved the cocktails in the bar and would happily stay again just to have another yummy mojito. The room itself was quiet and very comfortable and the whole hotel had a wonderful attention to detail with candles at night and flowers in the day. I can't recommend this hotel enough, I was so sad to leave and I really hope to stay again in the future. Thank you to them for making my birthday weekend so special.
I have my very first vlog of the Fever shoot, hotel and dinner coming soon which will feature a full room tour and much more footage of the hotel so stay tuned for that.
*We paid for our own stay at the hotel but we were given a discount on our room in exchange for featuring the hotel on the blog.