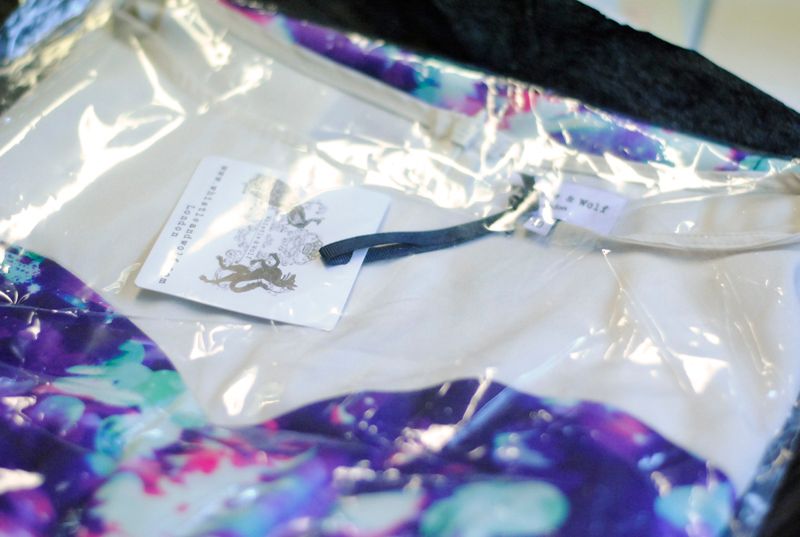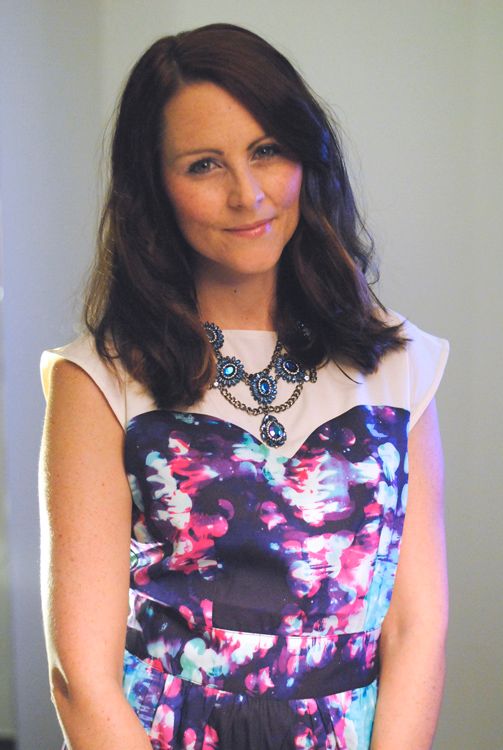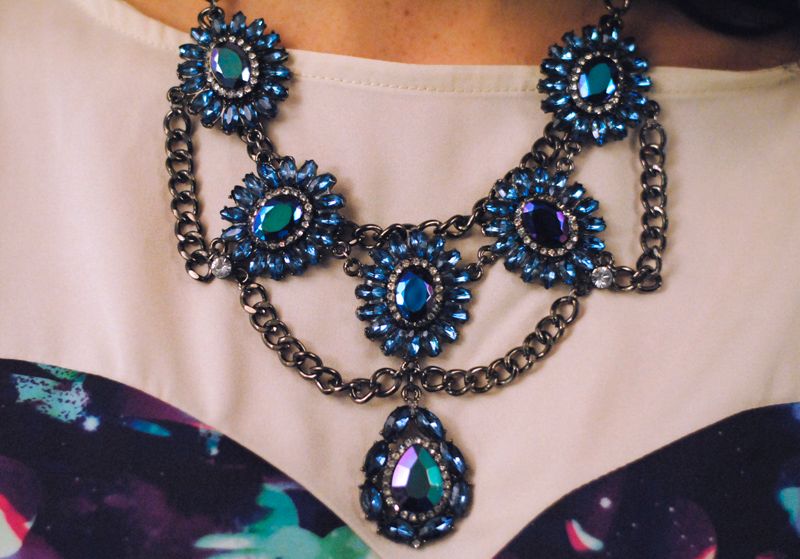 Dress – Whistle and Wolf*
Necklace – New Look
Boots – old
Jacket – Peacocks*
Saturday night after my hair makeover we went out to a big birthday/anniversary bash on a boat on the Thames. I decided to wear my gorgeous Whistle and Wolf dress which was sent to me in the most prettiest packaging. I think packaging and personal touches like cards (which this package had in it) make all the difference. The dress has the loveliest graphic print with purple and blue tones and so I decided it would be the perfect opportunity to wear my New Look necklace which I wore to the AX Paris party again. And of course I wore my PU biker coat which I literally wear with everything!
*
The dress is so pretty and silky fabric and it was so nice to get dressed up for the eve. Thank you so much to Whistle & Wolf, I can't wait to wear this outfit again. I think it would make a great Christmas party dress.
I also showed off my new hair that night with its new blonde sections and with the slight wave they just peek through which I really like.
We stayed in a hotel that eve and then hit Westfield Stratford the next day and I will have a little Primark, H&M and Forever 21 haul on the blog in the next few days. I decided not to brave Primark on Oxford Street on the Saturday after some Twitter advice and found Westfield much better.
*
Its so hard to shoot photos at the mo, especially with the nights getting dark so early and the crazy weather! We snapped these inside the hotel room but I look forward to the summer and anytime blog shooting again.
How do you blog around this time of year?? Have you checked out Whistle and Wolf??