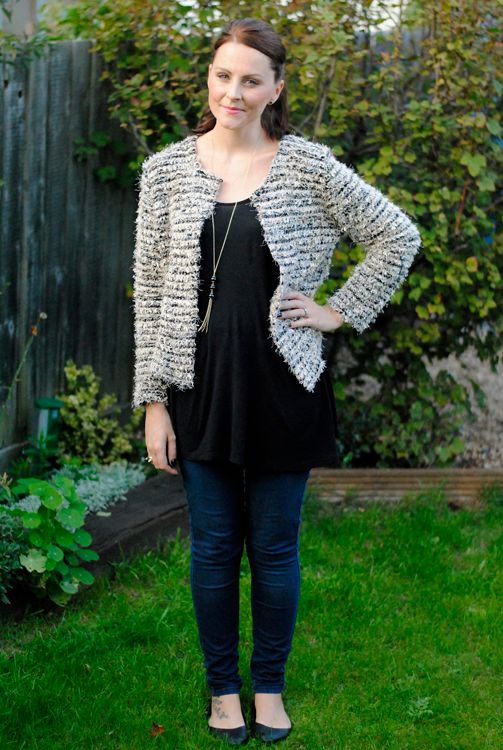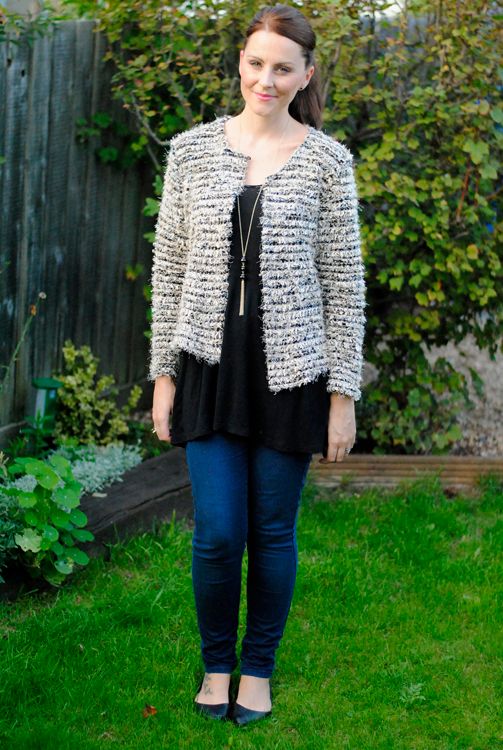 Eyelash Boucle Cardi – Charity shop
Vest – H&M
Necklace – Matalan
Jeggings – H&M
Its taken me ages to post these piccies and I found the post sat there waiting in draft and thought today would be a good day to post. I found this eyelash boucle style cardi in a charity shop and grabbed it immediately and bought it! Its a lovely gold colour with black stripes and I've been wearing it as sort of a little jacket. I love a charity shop find especially when its a good one like this. I miss going to boot sales when it gets closer to Winter and have to make do with my local charity shops. I'm often visiting them for work trying to find props and furniture and almost always come out with something for myself.
*
Have you started Christmas shopping yet? I've started picking up bits when I see them and spent ages in Pets at Home last night buying Eddie lots of doggie gifts. I'm one of those people that dress their dog up, not on a daily basis but I did buy him a jumper with a reindeer on for Xmas day!!
Last year we travelled back up North to see family so Eddie went to the dog sitter for Christmas and I missed him sooo much. It does mean I'll probably spoil him a lot this year. I cant buy him too many treats as he has lots of allergies and cant eat a lot of things. He's also not interested in toys or balls or anything unless they have food in so I bought toys that can have treats hidden inside. I also spent ages laughing at these gerbils in Pets at Home both trying to fit on the wheel together, they were hilarious!
*
I'm so excited this year about Christmas. I don't know why but I'm excited to decorate the house and wrap presents and cook Christmas food. I'm also looking forward to wearing sequins and velvet and getting my lovely leopard fur coat out now its getting chillier. I love getting dressed up at Christmas. I'm on the hunt for a floral/patterned velvet dress for Christmas this year. I'd love it to be swing shape but so far no luck.
*
We're going to book one of Travelodge's Winter Saver rooms closer to Xmas and go Christmas shopping in a city near us, just for a change of shops and a bit of a get away. I love to see different places Christmas lights. We're thinking of Norwich, I've never been so not sure what the shops are like.
Anyone else heading away at Christmas to do some shopping??