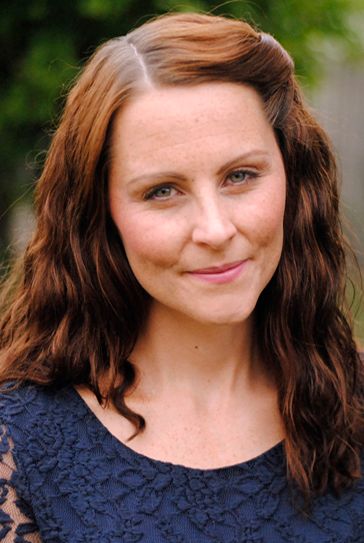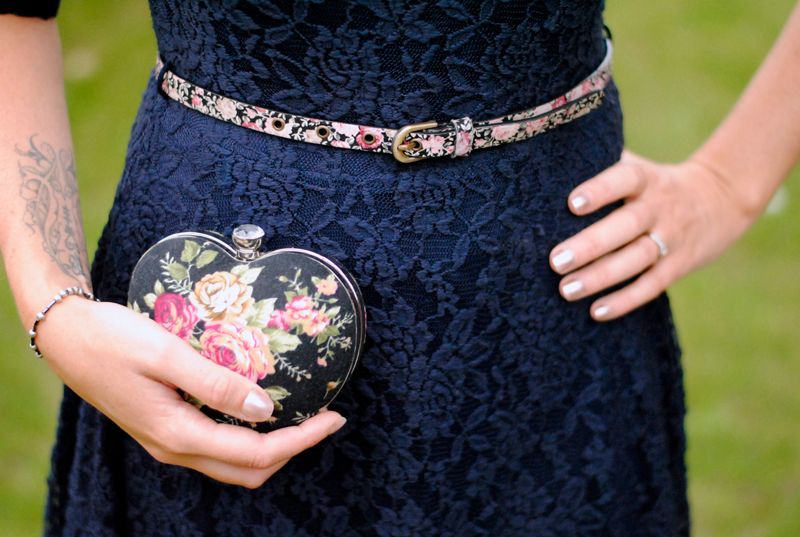 Lace Dress – Borrowed from a friend
Clutch – New Look
Belt – Primark
Pumps – Primark
I wore this outfit literally WEEKS ago, you can tell because my hair is a completely different colour but I really love the photos and so I decided to post it. A friend of mine lent me the dress for the day as I was off to a big birthday bash at a posh hotel with cocktails and dinner. I love it. It fit really well and is a style I wouldn't normally buy or wear. Its made me consider purchasing a lace dress for myself for xmas – maybe a burgundy one or green?
What do you think??
*
This little heart clutch I've had for an age and have never used it, this was its very first outing. Its very sweet but of course doesn't fit a huge amount in so not great for big nights out. But I squeezed my phone and my lipstick in and that's all I needed.
As you can see Eddie came to say hello. For some reason he thought I had something in my handbag for him and kept following me round the garden.
I'm missing shooting outfits in the garden now that its getting dark sooo early and its just turned so cold. I cant wait for Christmas like I said in yesterday's post but I do miss the mild and bright weather of the summer.
Winter is so much harder to blog. I've started taking my outfit pics at weekends but even this weekend its cold and pretty dark. I have some more lifestyle and beauty posts coming this week and the prettiest post all about the Biscuiteers Press and Bloggers night so stay tuned!!! xxxx