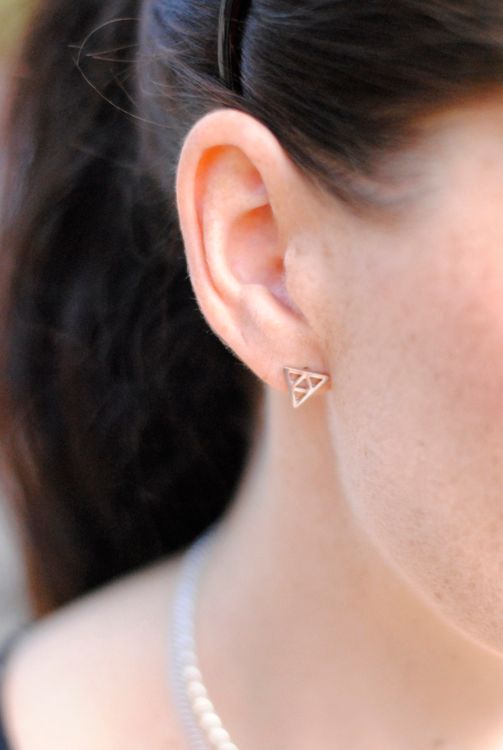 Vest – H&M
Trousers – Primark
Necklace – Gift & Vintage
Earrings – Forever 21
Handbag – Primark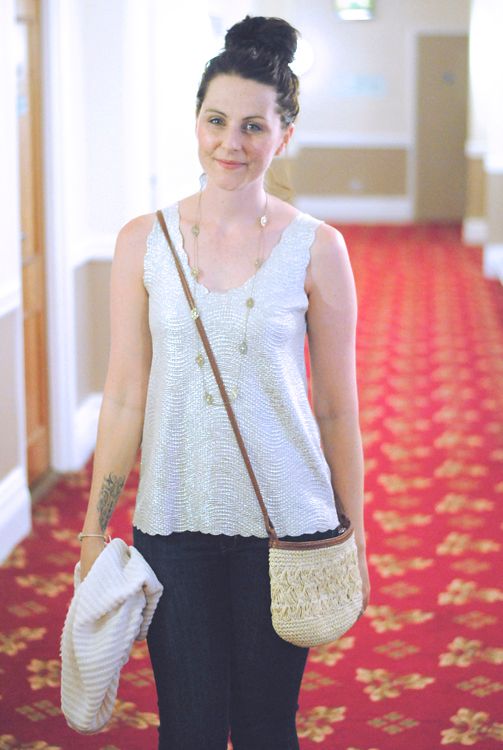 Vest – Lavish Alice
Necklace – Miss Selfridge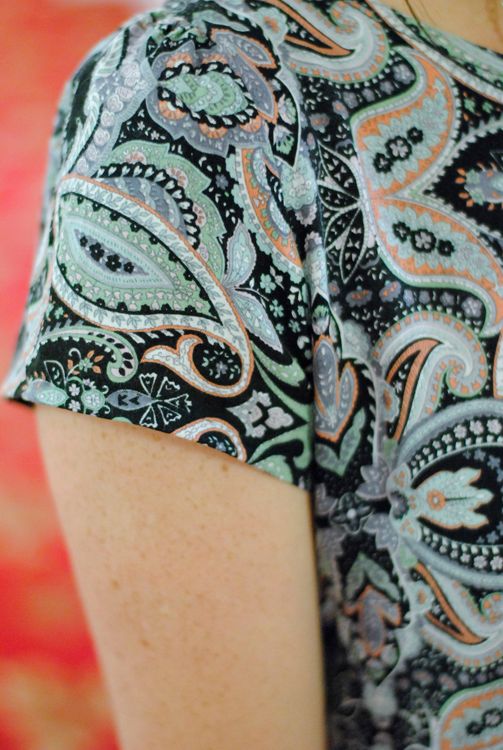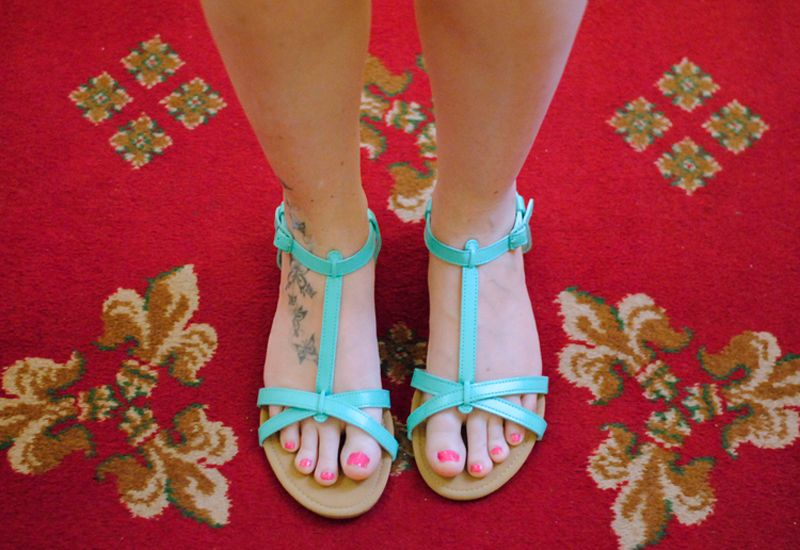 Dress – Charity Shop
Sandals – Primark
Spike Necklace – Ebay
Vest – H&M
Necklace – Forever 21
In the first of my scheduled posts whilst I'm away I thought I'd share with you what I wore when we went away to Nottingham a few weeks ago.
I travelled in my comfy clothes, a polka dot vest from H&M and Primark cotton trousers. I love a baggy vest and this one is lovely and oversized.
*
When we popped out for a yummy dinner I wore my Lavish Alice scalloped gold vest and jeans. I wore flats too as I really struggle in anything else.
To head out for a day of shopping I wore a shift dress with a paisley print which I found in a charity shop and chopped the sleeves down. Its so lightweight and comfy and my sandals are the bargain £3.50 Primark sandals which I also have in Lilac.
*
To travel back home I wore my new tribal necklace from Forever 21. Its pretty heavy but the colours are lovely and I like its Aztec feel.
*
I haven't stopped wearing my hamsa necklace that my friend brought me back from holiday, its really cool. Don't think it will last long as its not silver but I might swap it onto another chain.
*
So that's what I wore to Nottingham. We left there and headed off to a wedding in Lincolnshire which I wore a lovely Peacocks dress. That outfit post is coming next in my Honeymoon scheduled posts.
Which outfit is your favourite??