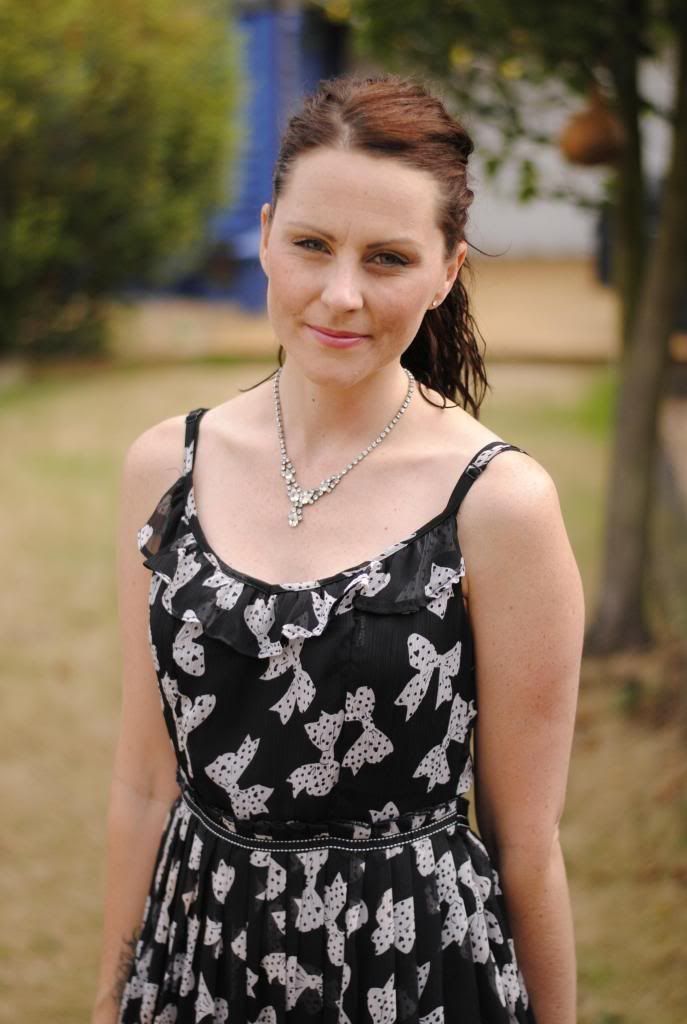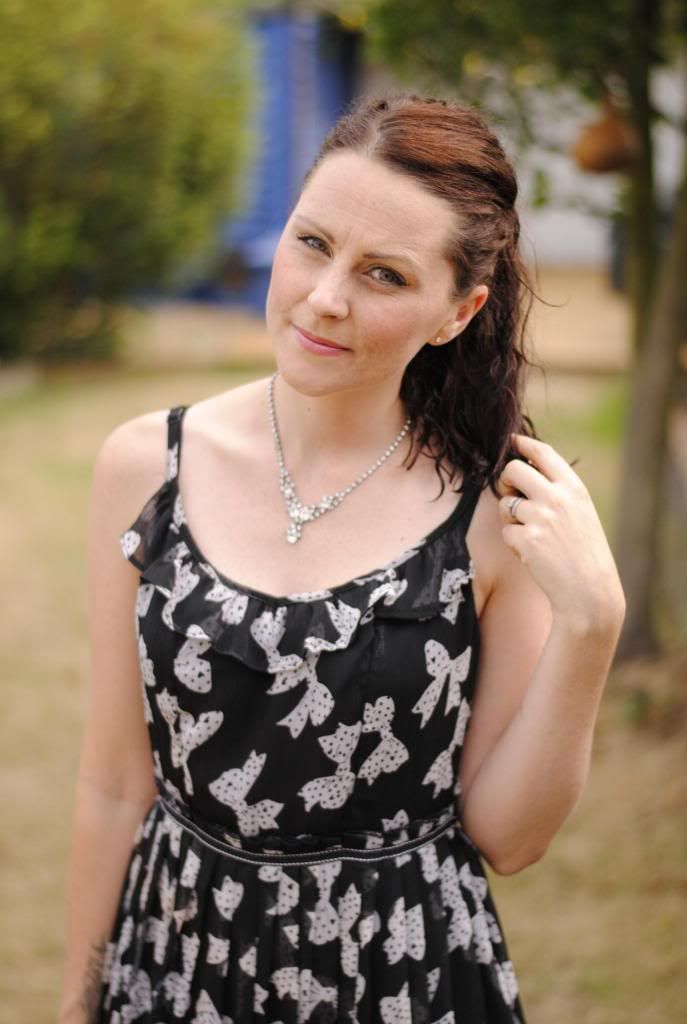 Dress – Peacocks (old)
Sandals – F&F
Necklace – Bang On Vintage
Lipstick – Oriflame Triple Core in Coral Pink *
This is what I wore to do a vintage wedding fair a few weeks ago and its taken me ages to share it but here it is. This dress is a perfect Peacocks purchase. I bought it a few years ago for a wedding and it has a lovely bow design all over and its one I will always keep in my wardrobe as its a great shape and fit.
*
Of course as I was doing a wedding fair I wore one of my favourite Vintage necklaces to add a bit of sparkle to my outfit. I was there with a stall for my Vintage Bridal shop
Bang On Vintage
which I've decided to scale down and sell just a few bits on Etsy as I really want to focus on this blog now. So I'll be having a huge sale soon in my Etsy shop of all my Vintage and Bridal pieces so stay tuned if you like a bargain!
*
This was also a great chance to try out my new Oriflame lipstick which I was kindly sent to try after the London Bloggers Party. Its a Triple Core Lipstick with colour on the outside, then moisturising lip balm in and a Lip Gloss in the centre. Its a lovely shade of corally pink and I really like the colour. It is lovely and moisturising but it does have a sparkle to it which is more evening rather than day and I'd like to be able to wear it to work.
However I do love the colour so much that I've started applying just the outside colour to my lips as the shade is perfect for me and I'm wondering if they do a simple lipstick in this shade??
*
At a bit of a loss at the moment to know what to do with my hair. Its so thick and the longest its ever been and has got so knotty and tangled recently that I'm almost tempted to chop it all off. There's so much of it all I ever do at the ,moment is tie it up, plus I'm also not wedded to my hair this dark either and fancy going lighter again. Dilemma's, dilemmas. I wish someone would come along and just solve it for me with some fabulous ideas??
I'm open to suggestions??