For the last two weeks I have been working my way through the most amazing bag of goodies from Hotel Chocolat as a review to help
Millennium & Copthorne Hotels
decide potential flavours. Since Christmas I've been missing having a bit of chocolate to nibble on in the evenings so me and the fiancé were more than happy to work our way through the different varieties and then give our thoughts.
So here's what was included to try.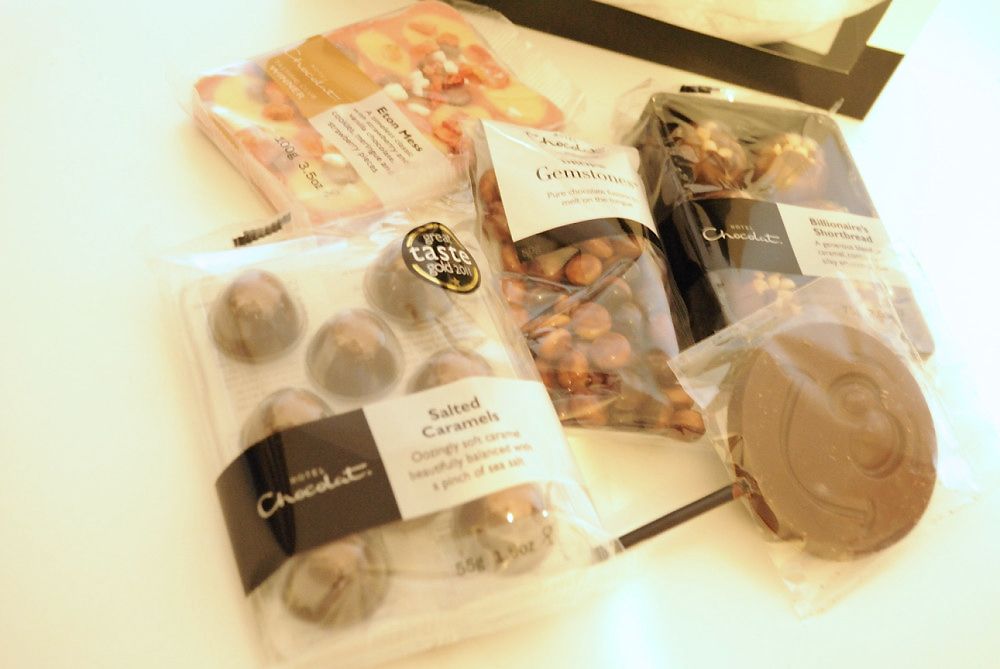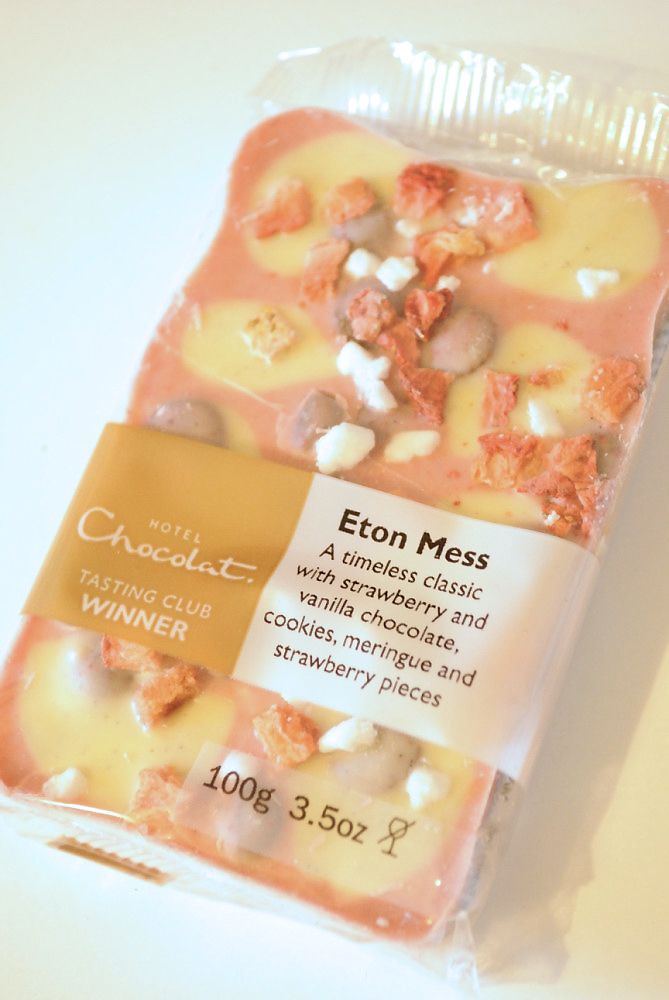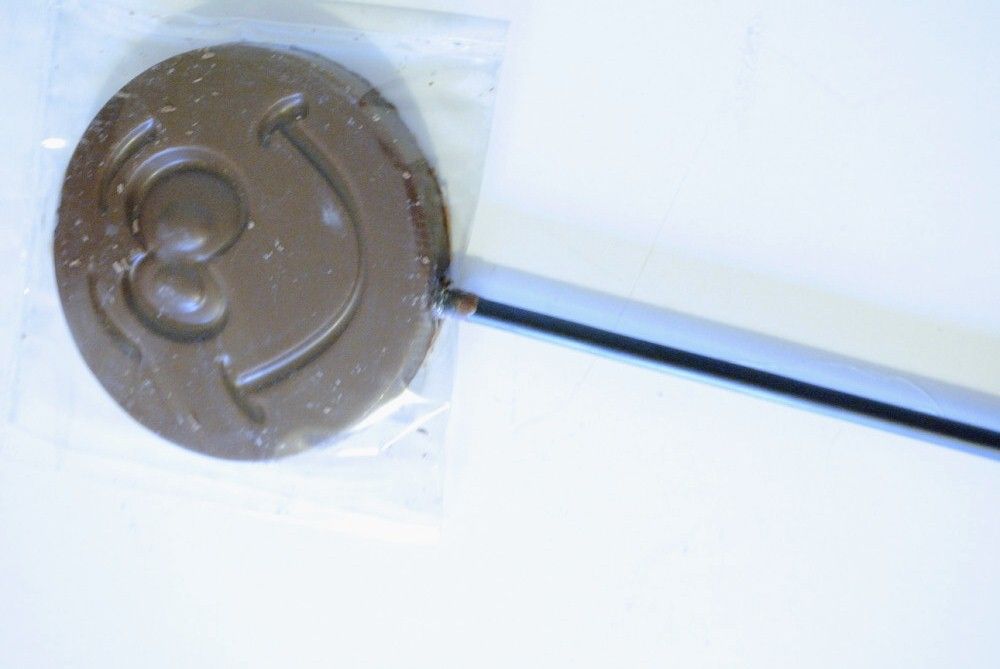 All of the chocolate was of course lovely as Hotel Choclat chocs always are but for us there were two stand out favourites.
Billionaire Shortbread
These bite size chocolates were milk chocolate with praline centres with the crunch of biscuits bits too. These were so melt in the mouth with a lovely texture of crunch and by far our favourite.
Eton Mess Slab
This slab of chocolate had the most amazing strawberry taste. Its mix of strawberry and choc flavour white chocolate with bits of cookie, marshmallow and dried strawberry pieces on top. It had a great texture to it, and because of the tangy strawberry not sickly at all.
My only criticism would be that it would be lovely in bite size pieces rather than a whole slab but lovely none the less.
*
The gemstones were tasty as was the smiley face lolly but although big caramel lovers we weren't wowed by the salted caramels.
*
We think Millennium Hotels should definitely choose the Millionaire shortbread and the Eton Mess for its guests.