T shirt – H&M
Leggings – Next
Pumps – New Look
Collar necklace – Accessorise
Bracelets – New Look
I finally got around to wearing my lovely paisley flock leggings from Next on Christmas Eve. I picked them when I went to the Next Lockin see my post
Next Lockin What I Wore
I grabbed some quick picks at my parents, hence the new location and non flattering lighting!! ha ha
Here's a better pic of the amazing detail on them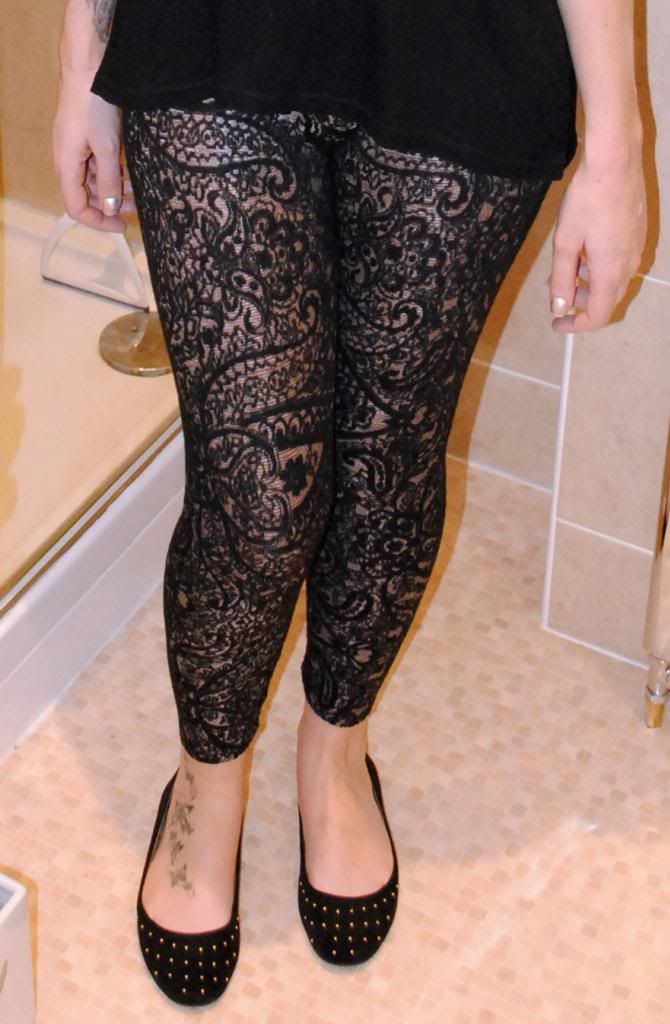 They are velvet flocked and have a nude underneath and are so comfy to wear. I wore them with a baggy tee from H&M and a simple collar necklace. It was a lovely dressy but casual outfit for Dinner and drinks with my family and had plenty room in it for all the food I ate!
I had planned to wear my red velvet dress on Christmas day but opted for my new Primark studded collar blouse (Primark haul post to come)
*
My mums Christmas dinner was the best and I got some lovely presents too. The best of which was my snuggly onesie which I spent the rest of the day in.
I've been wanting one for ages and this one is so soft and fleecy. I know there's lots of love/hate for onesies but for warmth you cant beat them. Do you have a onesie??
*
I'm trying to get back into the blogging swing and am going to do a quick pressie post and a round up of the year on Bang On Style before the New Year. Its been a fun year for me blogging so I'm looking forward to looking back over all my posts and picking my fave's.
*
How was your Christmas?? What has been your favourite BOS post??