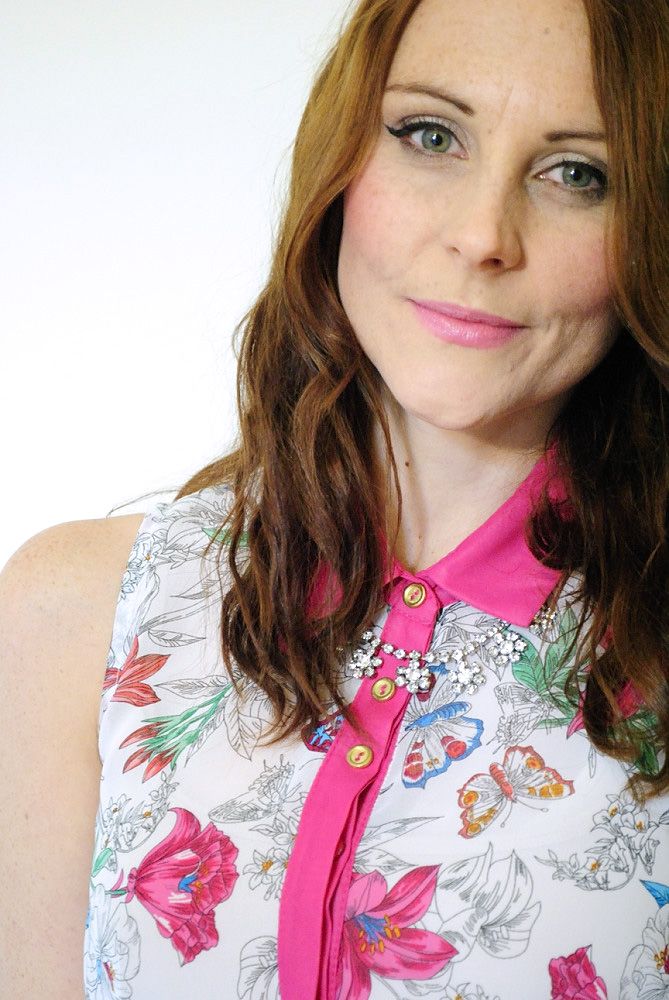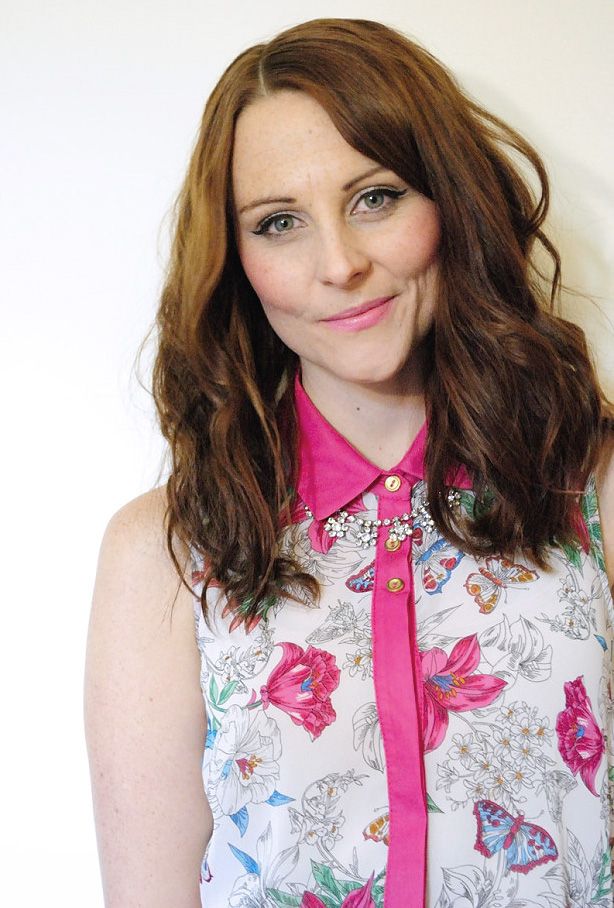 Blouse – Primark
Necklace – Bang On Vintage
Base – Estee Lauder Double Wear,
Lips – Clinique Chubby stick Woppin Watermelon
Brows – MUA brow kit
I was so lucky this week to be one of a handful of bloggers asked to take part in a live Google + hangout in conjunction with Swimwear 365 a website designed to cater for every type of swimwear for every type of shape.
The Hangout was run by Helen Boyle Celeb Stylist and was all conducted through Google + and our webcams. It was a pretty surreal experience and so much fun.
We were able to ask Helen specific questions we had about shapes and styles of swimwear and each of us were give our own mini style consultation and Helen picked out swimwear that was suited to our shape and style ad then talked through the different body shapes and how to pick swimwear for them. We were also given a particular celebrity and had to pick a bikini or swimsuit from the Swimwear 365 Website that would suit their shape. These will then go on the 365 Facebook page for people to vote on. I'll let you know when their up.
I did actually worry about what to wear for it! Is that mad? I decided the most important part was my head and shoulders as this is all you'd see. I picked my neon pink Primark blouse and one of my favourite Vintage necklaces. I also had curled my hair that morning with my wonderful Enrapture Totem Styler and the curls were still going strong by lunchtime for the hangout.
I haven't stopped curling my hair since I bought this piece of kit. I bought them when on offer for £35 and they are so easy to use and the results are amazing. I always have them on 3-3-3 and let the curls drop slightly.
I also have on my Clinique chubby stick in Woppin Watermelon which goes so well with this shirt and was really my first launch into lip colour. I'm so excited that they've just released more pigmented Chubby sticks as I'm getting more brave with colour now and would love to try something more vibrant with the same nourishing qualities that the chubby sticks have.
I had the longest week ever this week as it was Production week at work meaning I was there till 10.30pm most nights so I had to put Eddie with the dog sitter for the week. I missed him so much. I also was so busy working that I didn't really celebrate or do anything for Halloween. I did buy a very silly dog costume for Eddie which he was non too impressed by when I tried it on him.
This weekend I am off to London to experience the Rekorderlig Winter Forest bar and then a Mexican themed party at my friends house on Sunday, plus lots of doggy cuddles as he's home now.
What are you up to this weekend? Off to see any Fireworks??