I'd seen a great
Galaxy Tshirt turorial on Gwen's blog
ages ago and kept meaning to try the cross version. So I picked up a baggy mans vest from a bootsale for £1 and had a go. Full credit has to go to Gwen for her original post but here's a quick run down of how I made my Galaxy print vest and how it turned out.
Put protective plastic inside vest / tee to stop bleach coming though
Fix your stencil with tape to your vest / tee around edges ( I used thick card)
Lay all on plastic to protect floor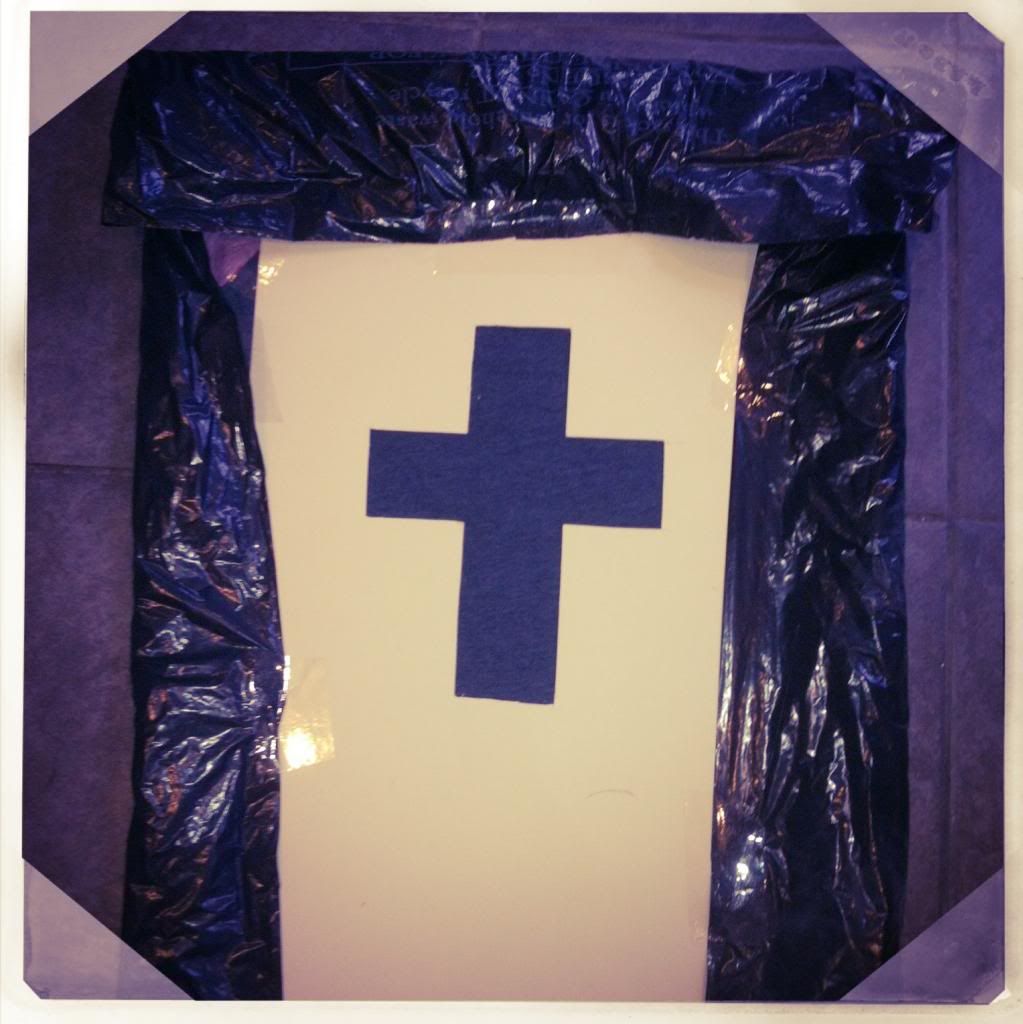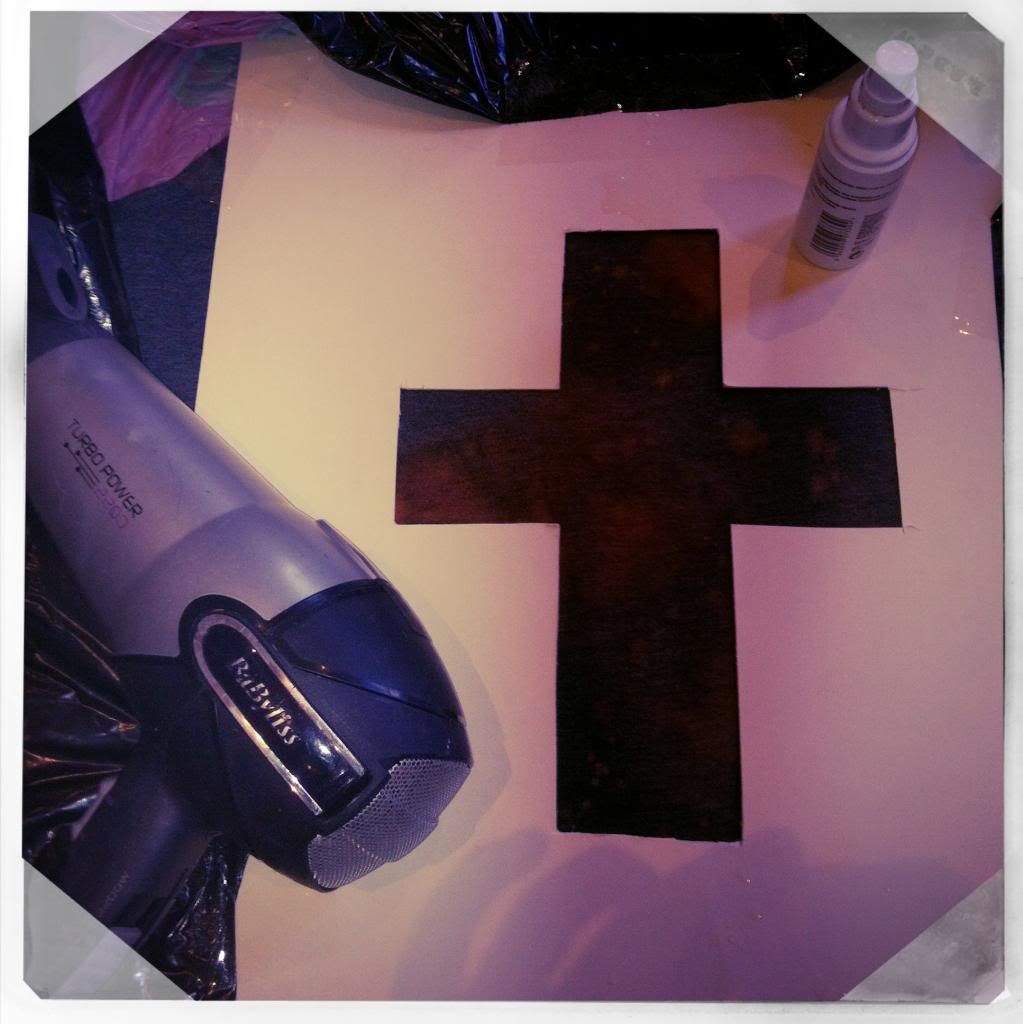 Fold over plastic to protect edges of tshirt
Spay random patches of 1/2 bleach 1/2 water mix onto cross area
Dry with hairdryer to speed up colour
Dribble some larger drops too
Spatter fabric paint with a toothbrush to create stars etc
Use white and any other colours you like
Do a mix of big and small splatters
Leave to dry overnight
Remove all plastic and stencil and iron Tshirt to fix fabric paint (as per instructions on pot)
Rinse vest on cold to get rid of bleach smell.
I love how my Galaxy cross vest turned out and it was (although some preparation was needed) very cheap and easy to do.
I immediately wore it once washed yesterday (post to come tomorrow) and had many a compliment at work!
I have also been bust studding some boots, a shirt and embellishing a collar on a blouse too! So very DIY recently. Hope to blog them all soon.
What do you think? Have you tried any clothing DIY??
What have you tried??