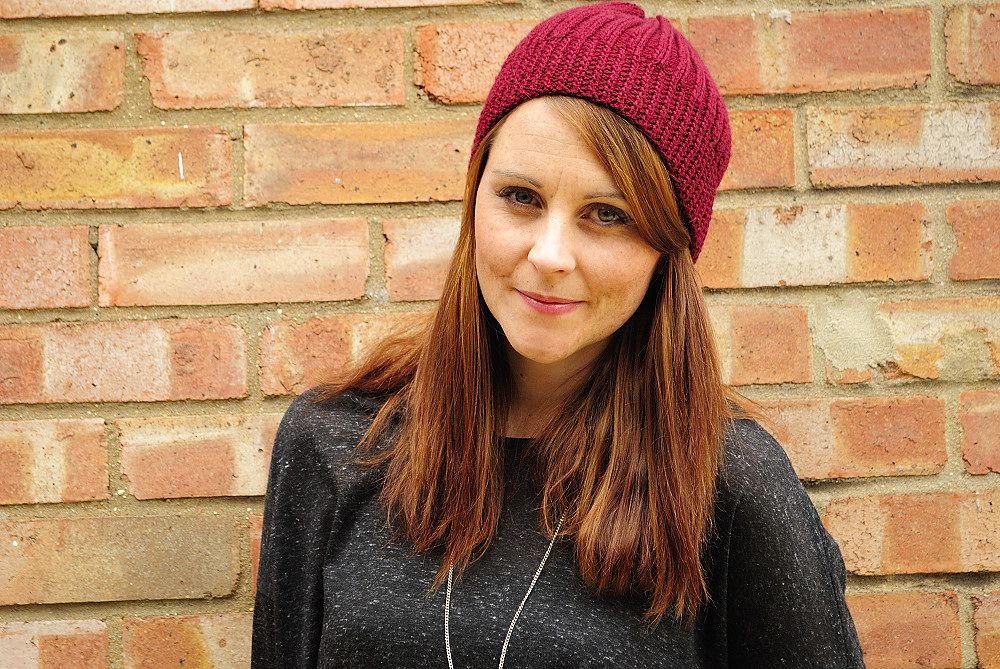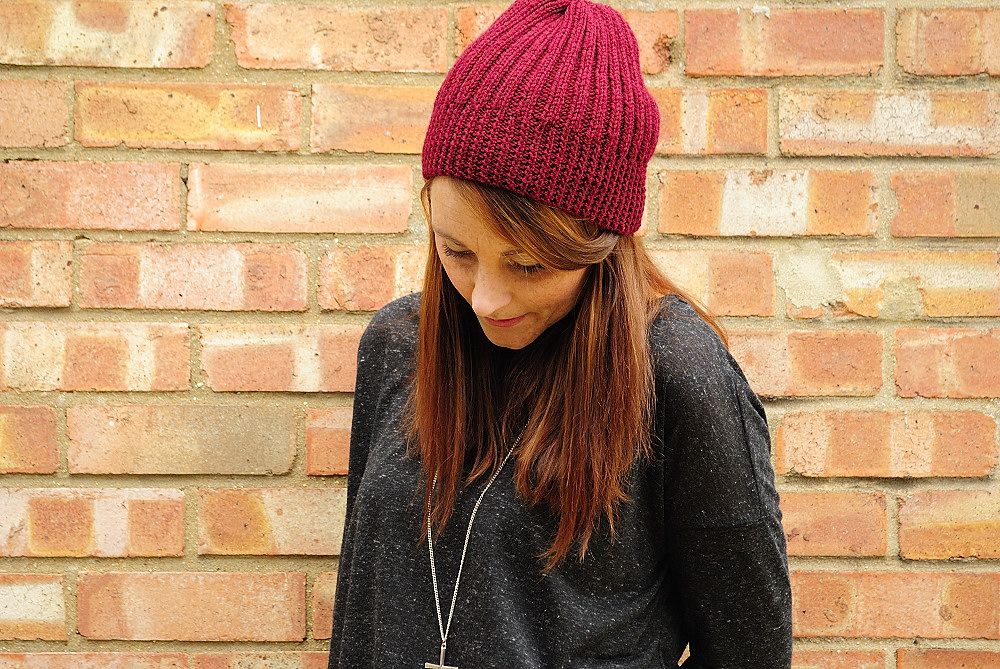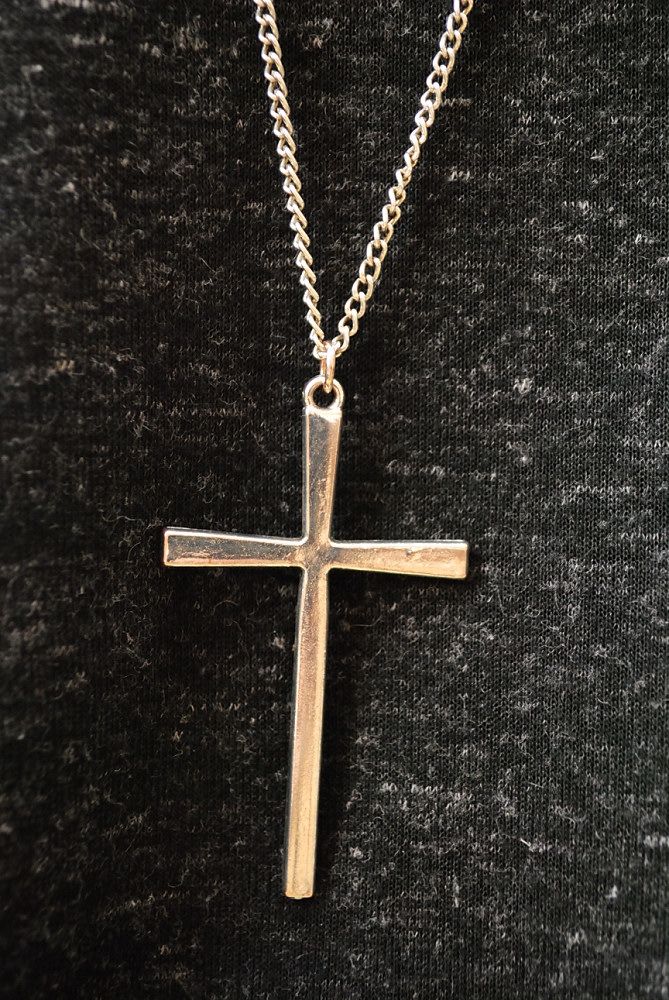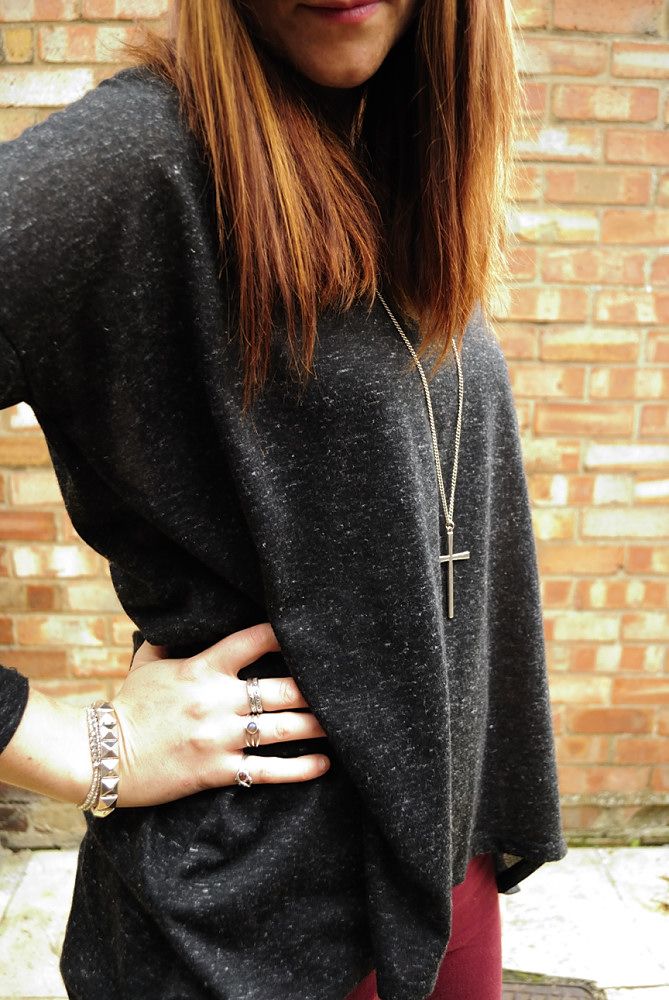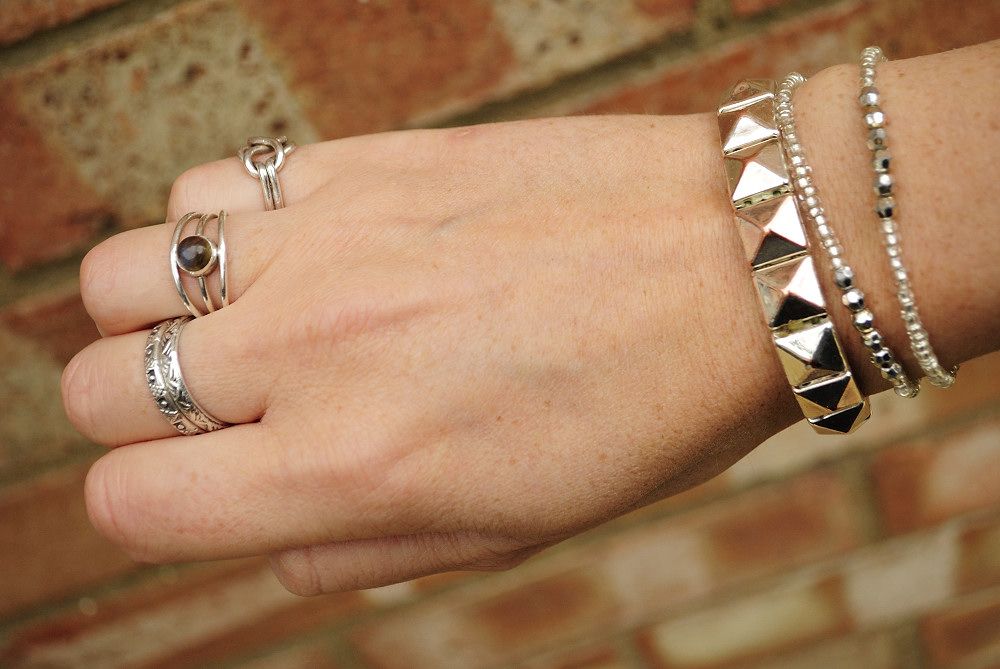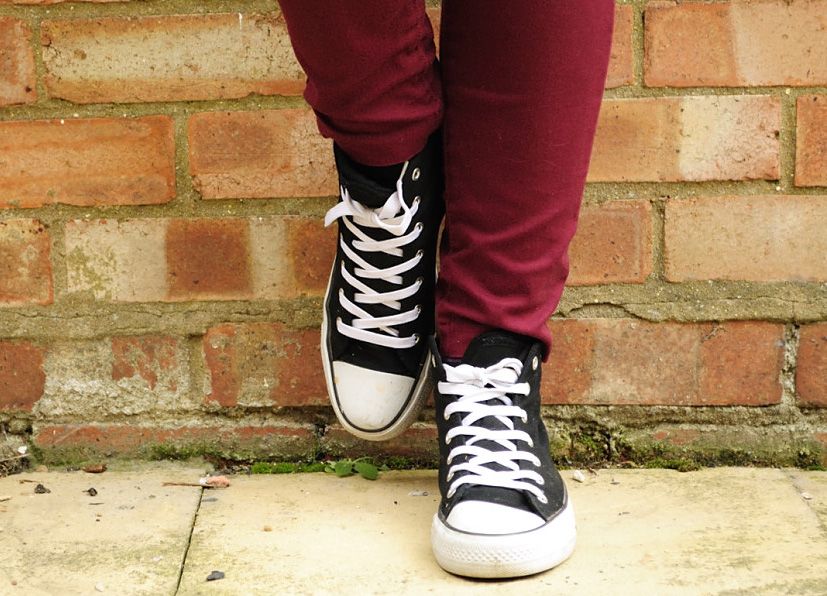 Hat – Charity shop
Top – Primark
Necklace – Ebay
Trousers – H&M
Trainers – New Look
Bracelets – handmade and new look
Rings – various inc vintage
This is my new favourite colour at the moment. This hat was a bargain 90p at a charity shop and after spying the Topshop one I knew I wanted a burgundy knitted hat. These trousers too were a great buy at £9.99 and I have them in the printed too which I wore to LFW – see my LFW outfit here
They fit like jeggings but look like a trouser so no need to worry too much about the length of your top, however this great grey marl top from Primark has a lovely long dipped hem at the back if needed.
Once again Ive been testing out some more Rimmel products from my LFW goody bag and another of my faves is the 1000 Kisses Lip Stain in 140 Faithful Rose. Its a very light pink and is great for giving your lips a splash of natural colour. I've been wearing almost every day and have it on with this outfit. I ve started venturing more into lip colour now and try to stick to pinks or corals. I dont really suit bright red.
I'm really liking my hair colour at the moment, its very warm, but I'm thinking of going a bit darker as we get closer to christmas, and I'd like it definitely darker for my wedding next year as I think it looks glossier when its darker.
Have a weekend packed full of dyeing, studding and photographing. I'm also moving all my Bang On Vintage bridal stock to Etsy and soon turning my wordpress Shop with a blog into the new home of Bnag On Style blog with a little shop. What do you think? Anyone else made the move from Blogger to WordPress? Any Tips??
Also check out my two Guest Posts this week the first is further Burgundy AW inspiration over at Keep Me Inspired
Bang On Style's Be Inspired – Burgundy post
and my post on Working the Wedge at Home of Fashion
Bang On Style's Working the Wedge post