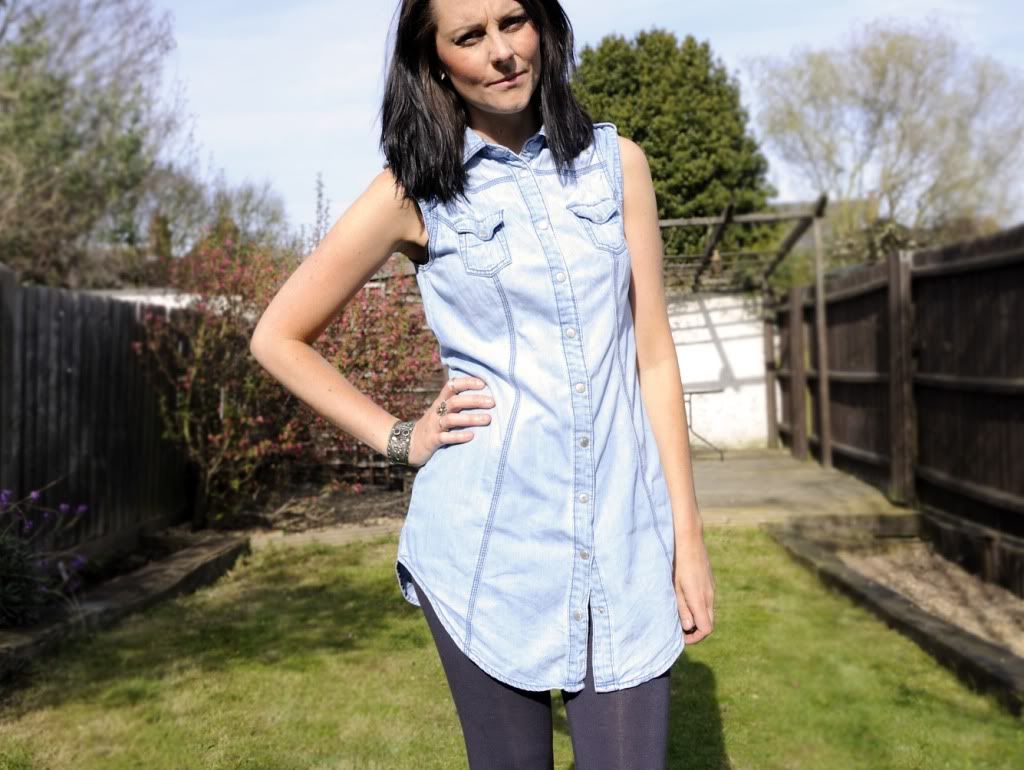 Spike Earrings – Miss Selfridge
Denim Shirt – Thrifted
Leggings – Primark
Cuff – Charity Shop
Rings – Various
Pumps – Primark
This was one of my great bootsale finds this shirt – its got great stud details on the shoulders and is lovely and long for over leggings. So sad the sun has not shown itself much this bank holiday weekend! I've taken to hiding inside and blogging and adding new stock to the
shop
*
The other half brought me back an amazing Easter chocolate bunny from a posh chocolat shop in Paris where he's just been for work, so I cant wait to devour that this weekend!Its so pretty though it seems sad to open it!
*
I'm gonna do a huge amount of cooking this weekend, we're having homemade Pizza tonight and Lamb with roasted tomatoes and Garlic for lunch Easter Sunday, and of course lots and lots of chocolate – even though I'm not supposed to have dairy!!! oops
*
Monday I am taking a trip to Primark while the fiance watches football. I'm on the hunt for a coloured blazer and maybe some new pumps. Most of my flats are Primark and my beige pair have taken a beating so I may hunt for a replacement.
What are your Bank Holiday plans???