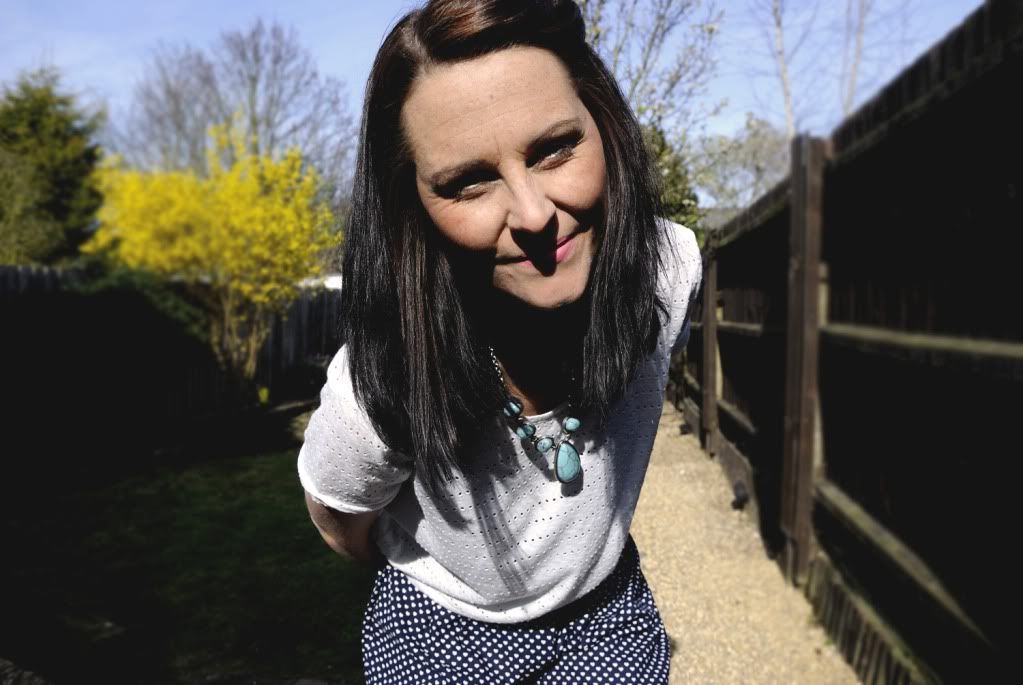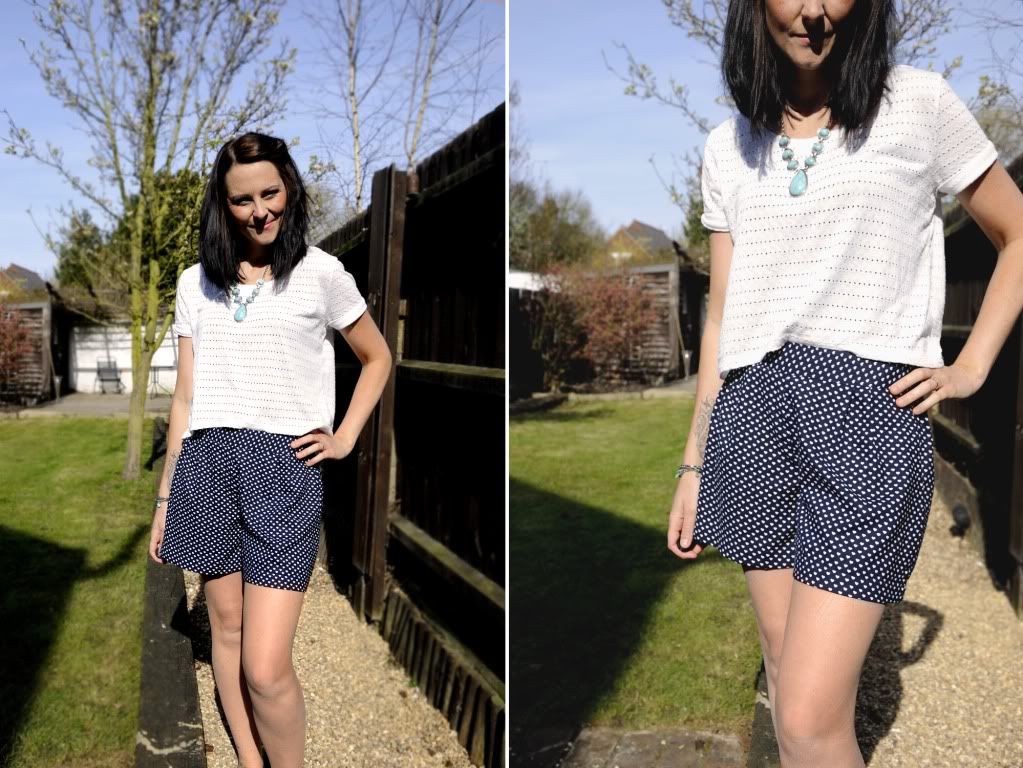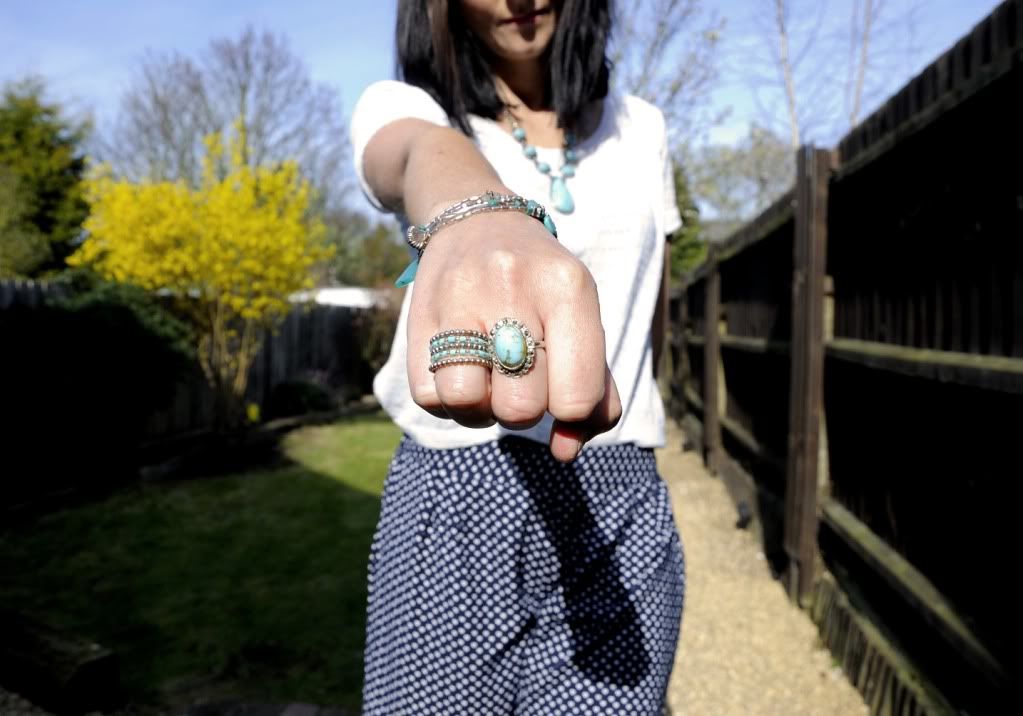 Tshirt – H&M
Necklace – New Look sale
Heart Shorts/Culottes – Matalan
Jewellery – Vintage & Misc
What amazing weather it was this weekend!!! I spent lots of time in the garden and we bought lots of lovely plants and a barbeque in the Homebase 20% off weekend.
*
These are my new culotte shorts from Matalan – they are navy with tiny white hearts and are only £6 which is a bargain! I bought a size 12 so they are'nt too tight and they're perfect. There are 4 different styles and are lovely and lightweight.
I was quite scared to get my legs out and as you can see they do need a bit more sun but I was only in my garden mostly. I think I will wear these with leggings until it warms up even more.
*
Still love turquoise jewellery – especially this New Look necklace which I got in the sale for £1 and I rediscovered this H&M cropped tshirt at the bottom of my Tshirt box! I totally forgot how cute it was.
*
As you might have seen in my last post I have found some great little boot sale and charity shop finds, including a cream little blouse with embroidery detail on, its the kind of thing I've been hunting for for ages as I want to pearl the collar. Hoping to do it this week if I can and might blog it too?
Here's hoping for lots more lovely weather. will post tomorrow to show you my gorgeous New Look Khaki trousers which I wore at the weekend too!