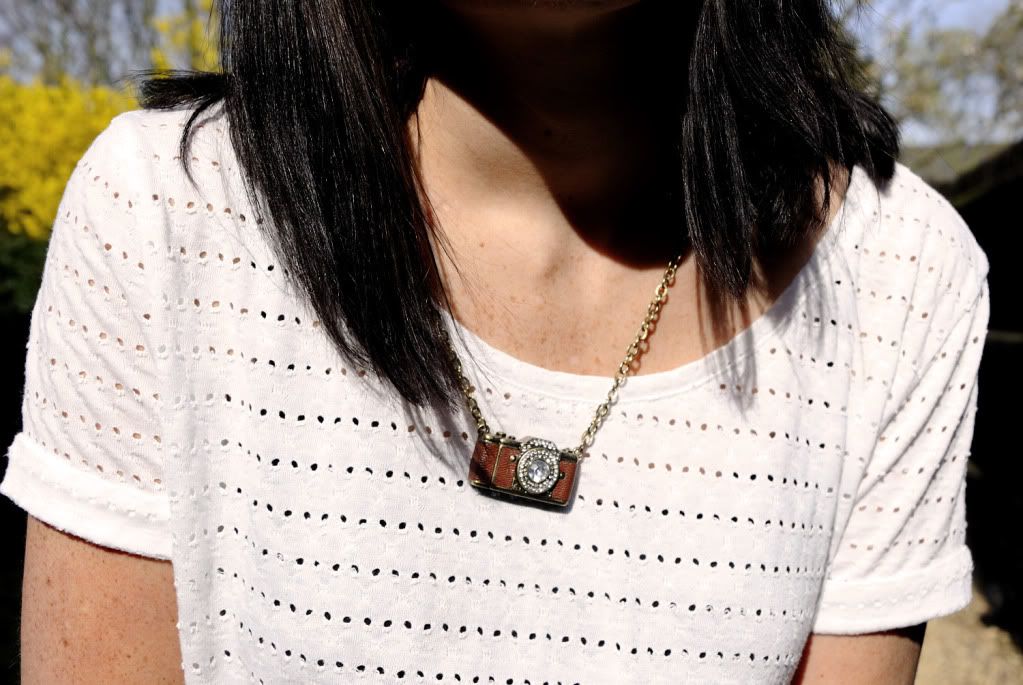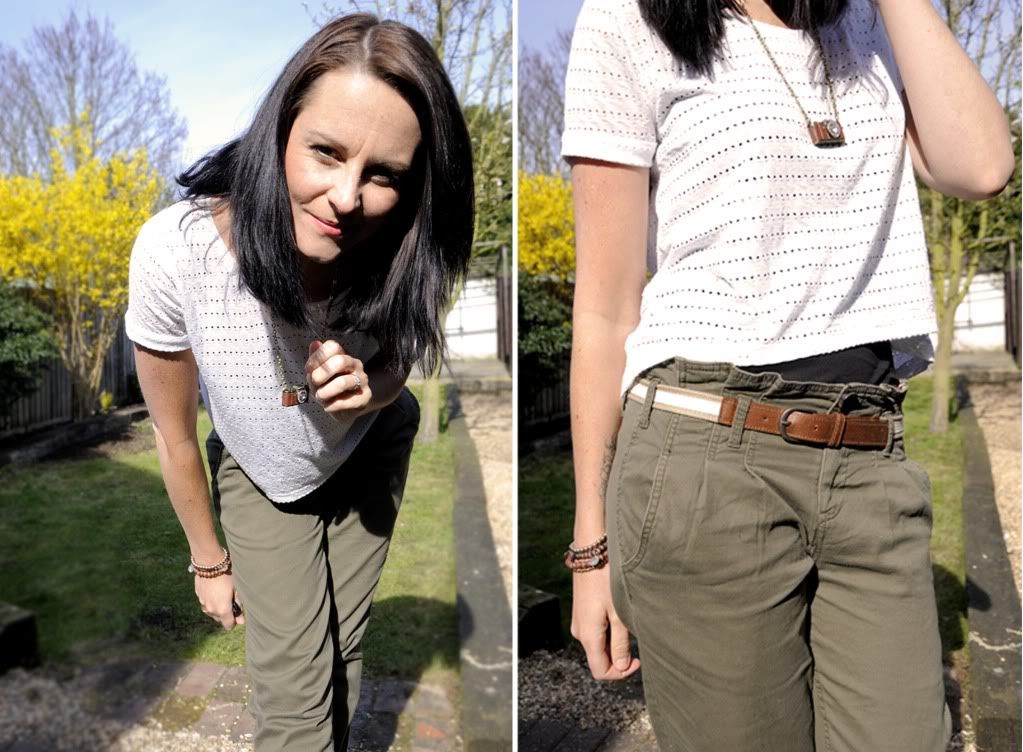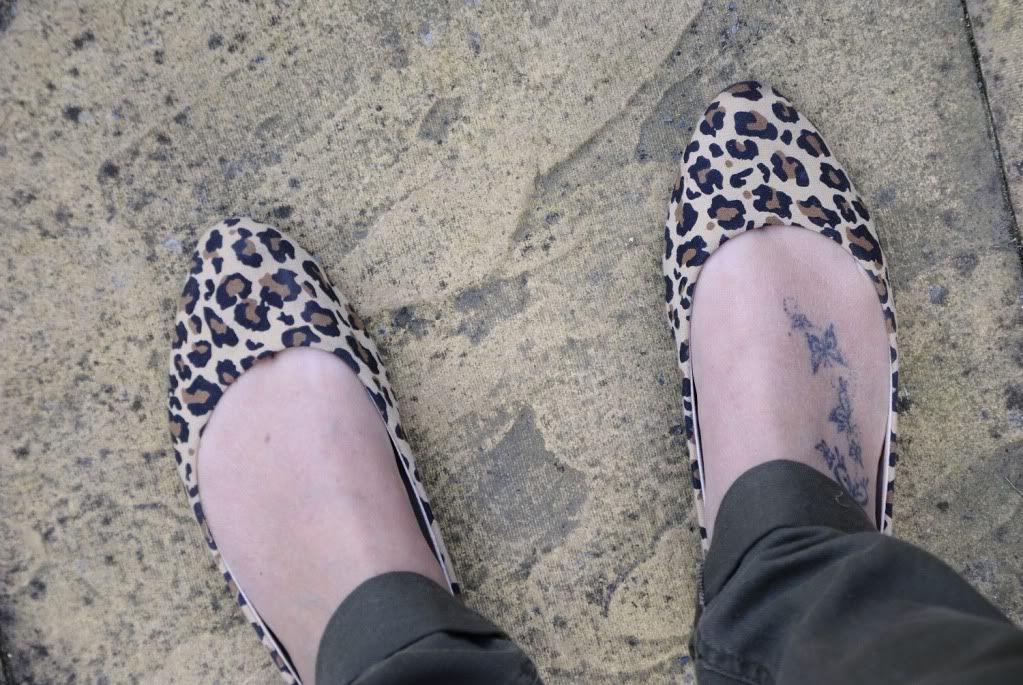 Tshirt – H&M
Necklace – Topshop
Lipstick – Beauty UK
Pumps – Primark
These are my newest purchase from New Look, they're a khaki paperbag waist trouser with belt and are currently £15 instead of £22.99. I used to be an everyday jeans girl and never wore any kind of other trousers but since investing in my
coral chino's last year
I'm a convert to non jeans trousers.
I bought them with birthday vouchers which I am trying to drag out as much as possible so they last ages!
*
The lipstick is a coral toned one which was £3.49 from Beauty UK. I've been experimenting a bit with lip colour recently I never used to wear lipstick but I have decided to try it a bit more. I did buy a lovely pink Mac one and I although the colours nice I do find this Beauty UK one a nicer consistency and texture.
*
I am on a bit of a spending ban now this month after a spree of purchases recently. I'm also gonna do a blog sale soon as I've realised I have a ton of stuff sitting unopened and unused or unworn and have a pile of stuff sitting waiting to go on EBay. It is really hard as part of my job is to hunt round charity shops, auctions and bootsales and I cant help but buy things. today I picked up a big frame for my seating plan for the wedding! A bargain at £10!
*
Anyone else have tips for not spending or making a few extra pennies?